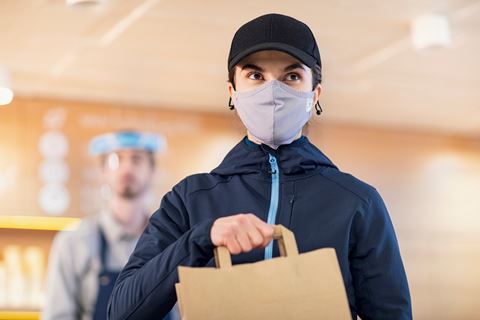 Food delivery or take-away? Huhtamaki has it covered.
Packaging enables us to conveniently consume food wherever and whenever. It needs to deliver safety and hygiene, help prevent food waste and enable easy and efficient delivery. Our fiber-based packaging is designed for purpose and maintains the all important quality of the food within.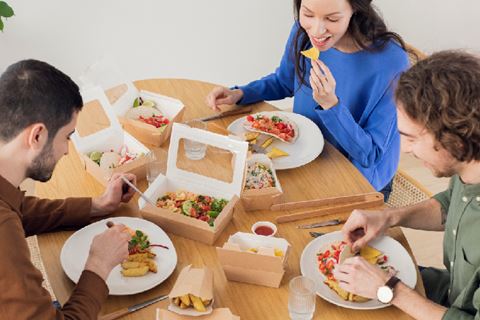 Embedding sustainability in everything we do
Our range of sustainable food packaging products provides unique benefits to operators and consumers. The products in the range have been carefully chosen to present a variety of fiber focused solutions to protect and serve food while minimising their impact on the environment and climate sustainability.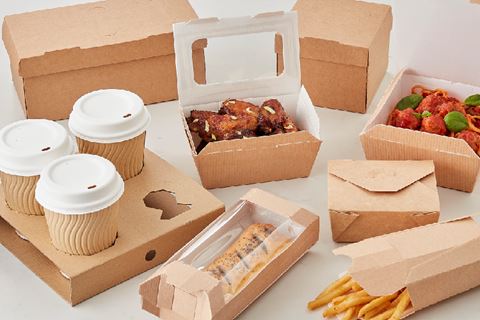 Specialists in packaging for food and drink
Huhtamaki is a global manufacturer of packaging for food and beverages. In the UK and Ireland we have significant manufacturing footprint and capabilities, so you can always count on our rich experience and diverse expertise to meet all your food packaging needs.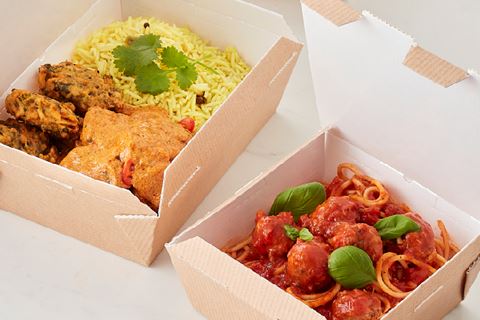 Packaging delivered. Taste guaranteed
Packaging is becoming a significantly more important consumer consideration. Quality food packaging plays a pivotal role in delivering great food be it dine-in, takeaway or home delivery. Our packaging products are practical, designed to perform and help deliver excellent dining experiences.
Packaging that delivers
Versatile, attractive and innovative packaging for food and beverages for take-away, hot-hold, and home delivery use. Made from renewable materials and sustainably sourced paperboard, the natural Kraft look of our ranges mean that our products work well together and compliments any foodservice environment.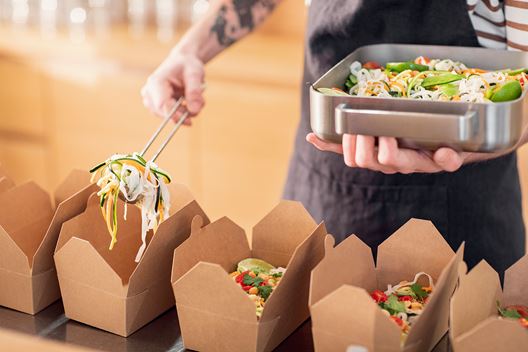 It's all in the detail!
We are always looking at how to develop our packaging to make our customers' lives easier! Changes don't have to be big to make a significant difference.
Our 'Packaging that delivers' catalogue presents all of the products in one place where they can be easily sourced based on the types of foods they can be used for and for the delivery or service channel utilsed; hot-hold, delivery or on-the-go.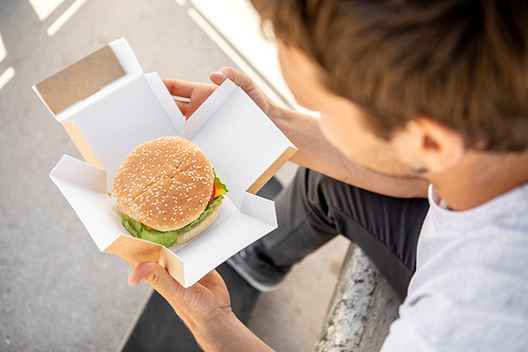 The next generation
Our innovative, fiber based food and drink packaging, replaces many other materials for takeaway, delivery and in retail use; providing unique benefits and functionality for operators and consumers such as dual ovenable, leak-proof, grease resistant and freezable.