It's all in the detail!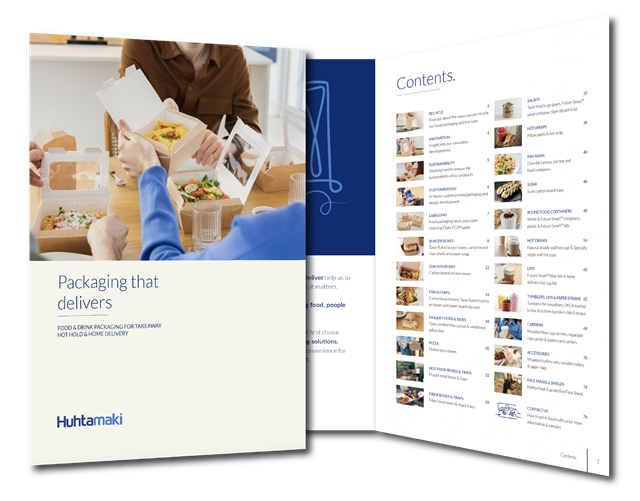 'Packaging that delivers' is the comprehensive brochure ​which supports our new home delivery range.
It uses clear messaging and 'at a glance' iconography to explain and illustrate the product credentials, functionality, materials and plastic content along with guidance on responsible disposal.
Products are presented based on the types of food that they can serve addressing new consumer behaviors, so that it's quick and easy for our customers to find​ the right packaging for the job.