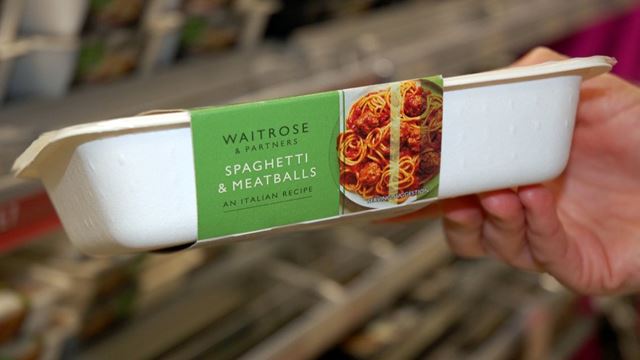 The hopes are high when a high-end retailer, a premium food manufacturer, an innovative raw material producer and a food packaging specialist join forces in an accelerated development project. The FRESH project, a collaboration between Södra, Huhtamaki and Saladworks, was started in 2016 with the aim to find a plastic-replacing, sustainable solution for ready meal trays used in significant quantities every day.

"The project started in 2016 with the aim to find alternative food packaging to replace trays made from black plastic, most often CPET. The reason to avoid this material is not only its fossil origin but also because it is problematic to recycle due to the detection systems used in end-of-life material separation. We have called the new tray concept Fresh. We continue to develop it further and believe there are many more applications for it. Consumers tend to prefer fibre-based materials and their recyclability, and even compostability are of course important advantages" says Steve Davey, Project Manager from Huhtamaki.

The supermarket chain Waitrose has decided to phase out plastic packaging by the end of 2019. Waitrose has been testing the new fibre-based packaging for ready-made meals in its stores together with customers since May 2018. The feedback has been very positive. Another step is now being taken and at the end of May, a new range of Italian ready-made meals will be launched in new packaging on the UK market. This means that in 2019, nearly nine million plastic packaging products will be replaced by a bio-based material derived from Södra's wood raw material.