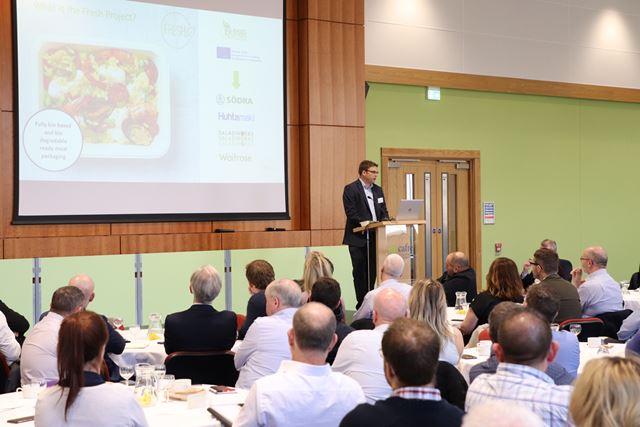 The Future of Food Packaging was organised in Northern Ireland by College of Agriculture, Food and Rural Enterprise and Invest Northern Ireland. Delegates heard from a selection of industry experts who outlined changing consumer and retailer demands, an update on Plastics Pact 2025 and advice on how firms can prepare in an ever changing market.
Steve Davey (European Project Manager) presented Project Fresh as a case study, demonstrating the projects aim to eliminate black plastic packaging from ready meals, how to overcome innovation barriers and how supply chain collaboration can be successfully delivered.
Attended by over 120 packaging professionals, each delegate received a Waitrose Ready Meal showcasing our Fresh trays.