Designing for circularity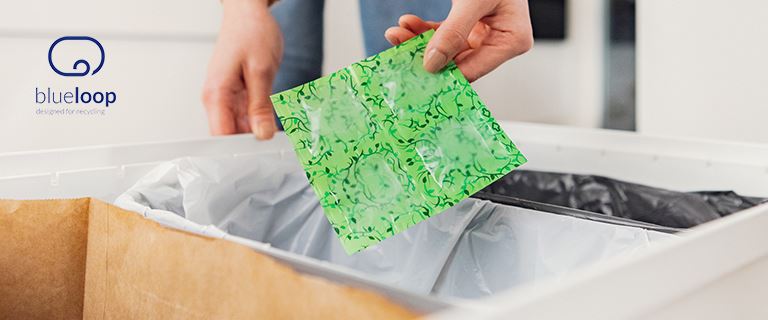 To meet increasing sustainability demands, the global food packaging industry needs to work on designing for circularity across systems and products. Lasting solutions will only be found with cooperation across the value chain.
Our design principles for our products cover the raw materials we use, the impacts of our production processes and the end-of-life of our products.
Our ambition is that 100% of our products are designed to be recyclable, compostable or reusable. By 2030, over 80% of the materials we use are renewable and recyclable, and 100% of the fiber we source is either recycled or from certified sources.
Product design
2030 goals
100% of products designed to be recyclable, compostable or reusable
Performance in 2020
Design guide for circularity under development. We have allocated more resources to circular product design; new Sustainability Specialist, Circular Economy and Waste in place from the beginning of 2021.
Materials
2030 goals
>80% renewable or recycled materials
Performance in 2020
67.3% of total materials were renewable or recycled materials
Fiber sourcing
2030 goals
100% of fiber from recycled or certified sources
Performance in 2020
98.4% of fiber-based materials were from recycled or certified sources
Steps we are taking to deliver on our commitments:
Formalize the Huhtamaki design guide for circularity
Incorporate design guide into new product development process
Collaboration across the value chain in developing circular economy through advocacy, thought leadership and product development
Enable incremental and breakthrough innovation
Joint development with customers and suppliers
Innovation is key for unlocking sustainability
We believe that the key to creating sustainable innovation lies in partnering with multiple stakeholders across the value chain to address the challenges and opportunities we face today. To deliver on a green economic recovery we need to create the right legislative framework for innovation and systemic change for a circular economy together. Today, our innovation focuses on developing smart, sustainable packaging solutions to address the needs of society. We know that sustainability is a key differentiator and that it provides a return on investment.
Read our President and CEO Charles Héaulmé's thoughts on transitioning to a circular economy
An industry-wide stakeholder platform to unlock packaging circularity
Launched by Huhtamaki, Think Circle is a platform that brings together multi-perspective stakeholders from across the global food value chain to address issues facing us as we try to find solutions for a circular economy.
Fiber packaging and circular economy
Sustainable fiber packaging delivers safety, reduces food waste and enables well-being and convenience. By partnering across the value chain, we will be able to develop sustainable and circular packaging solutions for the future.
Huhtamaki blueloop accelerates the adoption of circular flexible packaging
Huhtamaki Flexible Packaging is rethinking flexible plastic packaging for a circular economy. By partnering on innovation and looking at the whole value chain of a product – from the design phase to end-of-life management – flexible packaging is focused on becoming a cornerstone of the circular economy. Our trademarked Huhtamaki blueloop platform is accelerating the adoption and scaling of circular flexible packaging, with several applications in, for example, recyclable PP based tube laminates and PE based pouches