Climate action throughout the value chain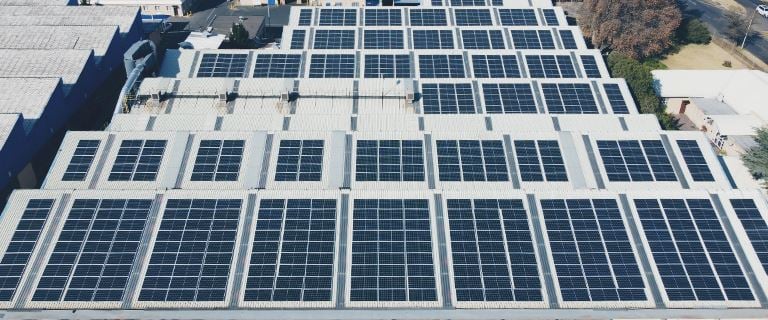 We have set ourselves high sustainability ambitions for 2030, with climate as one of the key focus areas.
Our ambition is to strive for 100% renewable electricity and carbon neutral production with science-based targets for ambitious greenhouse gas (GHG) emissions reduction targets and strong collaboration with our suppliers and business partners.
Today, Huhtamaki's own operations account for approximately 20% of our total GHG emissions, while 80% arise from other parts in the value chain. In addition to reducing the GHG emissions from our own operations, we will increasingly engage with our suppliers and business partners to reduce the emissions stemming from our supply chain and facilitate reuse, recycling, and recovery of our products at the end of their life-cycle
Climate
2030 goals

Performance in 2022

Science-based targets:

27.5% reduction in absolute Scope 1 and 2 emissions by 2030 from a 2019 base year
13.5% reduction in absolute Scope 3 emissions from end-of life treatment of sold products within the same timeframe
70% of our suppliers, by spend, sign up to setting their own science-based targets by 2026

We achieved a 10.7% reduction in absolute Scope 1 and 2 emissions compared to the base year 2019
Our absolute Scope 3 emissions from end-of life treatment of sold products increased 0.2% from the base year in 2022
We are on the trajectory towards our 70% target for 2026 and have made a number of improvements during 2022

100% renewable electricity

24.9% of total electricity consumed was from renewable sources

Carbon neutral production

Combined Scope 1 and Scope 2 GHG emissions were 682,000 tCO2e in 2022
Our science-based emission reduction targets were approved and validated by the Science Based Targets initiative (SBTi) in 2021. Having SBTi-approved emissions reduction targets means that they are both comprehensive and aligned with the latest climate science, which highlights the urgency of limiting global warming to well below 2°C.
The targets cover our full value chain, meaning emissions resulting from our own operations and the emissions arising from across the value chain. These targets ensure we tackle the main sources of emissions systematically.
Beyond our own operations and value chain, we advocate for legislation that is aligned with the Paris Agreement ambition. We are a member of Climate Leadership Coalition and the Conference of Finnish Businesses which have both signed the We Mean Business petition calling for maintaining Paris agreement ambition that commits to doing everything in their power to limit global warming to 1.5°C and avoid dangerous tipping points. Huhtamaki supports this commitment.
Huhtamaki GHG Inventory today
Scope 1 – Direct emissions occurring in our own operations as a result of using fossil fuels. Most (>90%) of our Scope 1 emissions result from the use of natural gas for heating and drying in our manufacturing units.
Scope 2 – Indirect emissions associated with fossil-fueled generated electricity that we purchase for powering our manufacturing processes. Scope 2 emissions are approximately twice as large as our Scope 1 emissions.
Scope 3 – Other indirect emissions – associated with activities upstream and downstream in our value chain – account for 83% of our GHG inventory. The largest categories and their shares relative to our Scope 3 inventory are: purchased raw materials (57%) and the waste-treatment methods for our products at their end-of-life (30%). The remaining 13% consists of other, various upstream and downstream activities (transportation of goods, employee commute, business travel, etc.)
Read about our strategy for reaching carbon neutral production.