Responsible sourcing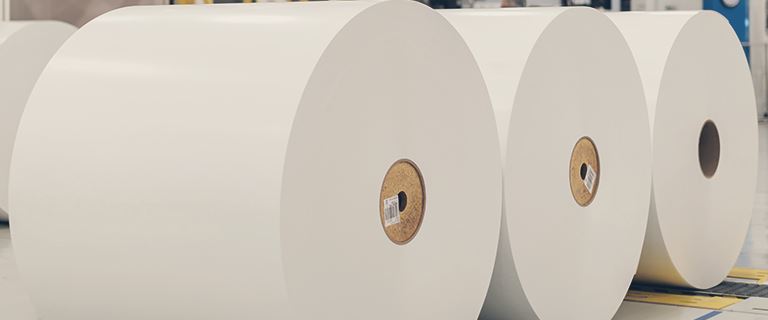 We work together with approximately 20,000 suppliers globally. We do business with large global suppliers as well as with smaller local suppliers. We are committed to ensuring our supply chain adheres to the Huhtamaki Code of Conduct for Suppliers and that we work with responsible suppliers across all our operations globally. All suppliers are expected to comply with the Code of Conduct for Huhtamaki Suppliers.
Our goal is that all key suppliers work with us to deliver on our Code of Conduct for Huhtamaki Suppliers.
Driving responsible sourcing through supply chain due diligence
As a responsible company we want to ensure that our suppliers meet the environmental, social and governance expectations we set out in our Code of Conduct for Huhtamaki Suppliers. The Code of Conduct for Huhtamaki Suppliers is the foundation for our supply chain due diligence and sets out what we expect our suppliers to comply with. It covers topics related to business ethics, as well as social and environmental responsibility.
We use an online screening tool to monitor the compliance of our suppliers with the Code of Conduct for Huhtamaki Suppliers. The focus is on key suppliers, defined as strategically important suppliers that fall into the top 80% of the procurement spend and into certain supplier categories. Additionally, the tool is used to monitor all key suppliers against several sanction lists, watch lists and adverse media, which helps Huhtamaki to control risks in its supply chains. Each key supplier is assigned a risk rating, and depending on this rating suppliers might be required to answer a specific questionnaire. The answers provide Huhtamaki more insights into suppliers' compliance practices.
We also want to increase the number of third-party corporate responsibility audits conducted in order to make sure we gain an objective view on suppliers' environmental, social and governance performance. We are a member of Sedex, one of the world's largest collaborative platform for sharing responsible sourcing data on supply chains and are working on developing our auditing processes, utilizing the tools provided by Sedex.
Read more about our supply chain due diligence in the Sustainability Performance supplement in the 2021 Annual Report
Sustainable fiber sourcing
Paper, cardboard and recycled fiber are the main raw material we use, by volume. Nearly 70% of our product portfolio is made of fiber – either virgin or recycled. Huhtamaki wants to advance sustainable management of forests. Huhtamaki is committed to zero deforestation and no use of illegal or controversial wood fiber sources. We do not use tree species listed by the Convention of International Trade on Endangered Species (CITES) for any of our raw materials or in any of our products.
Our recycled fibers are derived from either industrial sources (for example cutting waste from own paper cup manufacturing) or post-consumer recycled materials (for example used newspaper). Where the use virgin fiber is required, we source materials certified by the Forest Stewardship Council (FSC®), the Programme for the Endorsement of Forest Certification (PEFC™) or the Sustainable Forestry Initiative® SFI-01166 (SFI®).
Securing a sustainable supply chain for fiber is crucial and a key part of our 2030 sustainability ambition. Our goal is to source 100% of the wood fiber that we use from recycled or certified sustainable sources.
We have compiled lists of our certifications that can be found here. For an up-to-date and more comprehensive list of certificates, please visit the PEFC, FSC and SFI websites.