Culture is the cornerstone of ethical behavior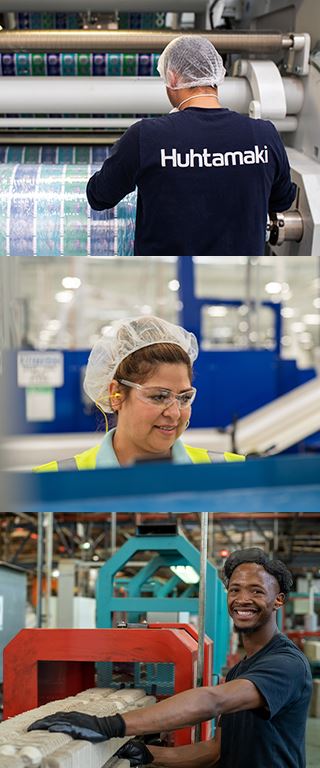 Corporate Governance is a basis for how we work and how we are organized. It is important both internally and externally and applies to every one of us. Internally, it starts with and is built on our values: Care Dare Deliver. We value integrity and we want to do what is right, wherever we are in the organization.
Externally, good governance and ethical behavior are the cornerstone of a global company's operations – consumers, our customers and other stakeholders expect us to be a safe pair of hands as well as to work and act with highest ethical standards. It goes without saying that all applicable listed company regulations and governance reporting requirements providing transparency towards our shareholders and investors are strictly followed by Huhtamaki.
At Huhtamaki, we take ethics and compliance very seriously. Shared ethical principles and company guidelines mean nothing if they are merely written on a piece of paper or appear on a website and employees do not understand how to apply them in practice. This is where corporate culture becomes the cornerstone of operations. When the culture is deeply rooted in doing what is right, you do not cut corners and become involved in activities that could potentially endanger your employees, your customers or your reputation.
Our mandatory global Code of Conduct
Our Code of Conduct works as a compass enabling us to navigate and resolve professional and ethical dilemmas if they arise; it empowers us to maintain consistent ethical judgment in our daily work. The Huhtamaki Code of Conduct is a core pillar of our global Ethics and Compliance program, which is part of our Governance focus in ESG. It helps drive consistency across the entire organization no matter where you are and what you do. It guides the organization in how to adhere to the highest standards of integrity, regulatory compliance and ethical conduct.
Huhtamaki employees are required to complete the Huhtamaki Code of Conduct training, which is cascaded to all employees as part of the Group's annual mandatory Ethics and Compliance online training program.
In accordance with our values, we promote a speak-up culture and encourage everyone to speak up and raise concerns if there is any suspicion of a breach of the Huhtamaki Code of Conduct, any other Huhtamaki policies and guidelines or laws and regulations.
Our Speak Up channel empowers our employees anywhere in our organization to raise concerns so that these are addressed quickly and resolved efficiently.