Our people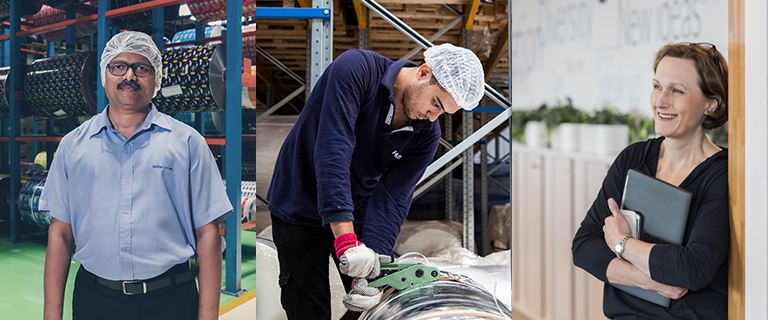 Engaged and motivated employees
To ensure the implementation of our 2030 Strategy, we aim to create a safe, engaging and high-performance culture by encouraging our employees to act according to our values Care Dare Deliver. Our functional people processes and solutions support the business to reach strategic and operational targets. Our data analysis and digital workplace tools help us make informed decisions and enables employees to succeed in their work.
We are guided by our values and our Global Code of Conduct
We have established Global Huhtamaki Working Conditions Requirements on ethics, employment and occupational health and safety practices, adherence to which is mandatory across our organization. The requirements follow the principles set out by the International Labour Organization, the United Nations Universal Declaration of Human Rights and the Ethical Trading Initiative.