Bulk barrier bag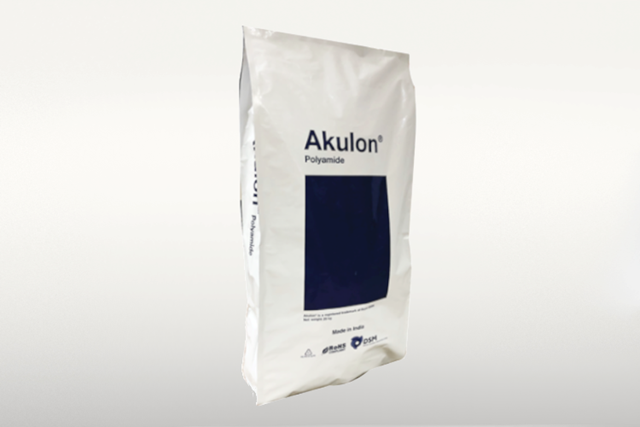 Designed for engineering polymers and master batches packed in bulk, this solution offers superior drop resistance, moisture and oxygen protection and heat dissipation to overcome stacking issues associated with hot filling such products.
The bulk barrier bag is developed through a unique registered lamination process that helps in reducing sealant thickness while providing air cushioning to enhance its drop resistance. The drop performance is further improved by reinforcing the bag with special resins, a K seal to withstand pressure at the pouch corners and a shift from centre seal to off-centre seal.
To overcome sticking issues during stacking, a NRV or one-way valve is fixed at the lower end of the pouch to aid in dissipation of trapped heat during hot product filling. The bag's surface is additionally treated to make picking easy and further improve stacking and palletization processes.
This barrier bag for bulk packaging can be customized to suit reyclable packaging requirements
The Huhtamaki advantage:
•Large bulk barrier-bags offering high protection from moisture, vapour and heat
•Centre to off-centre seal pouch format for enhanced aesthetics and branding
•Unique registered lamination process for air cushioning
•Passes critical test of 6 drops from 7 ft height
•Improved bag surface properties to aid pick and fill during packing, stacking and palletization.
•One-way degassing valve, if required
•Recyclable packaging structure available, if required
Suitable applications:
Flour or atta packaging, rice packaging, pesticides, polymer resins and other industrial products