Sticker-Inside Pack promotions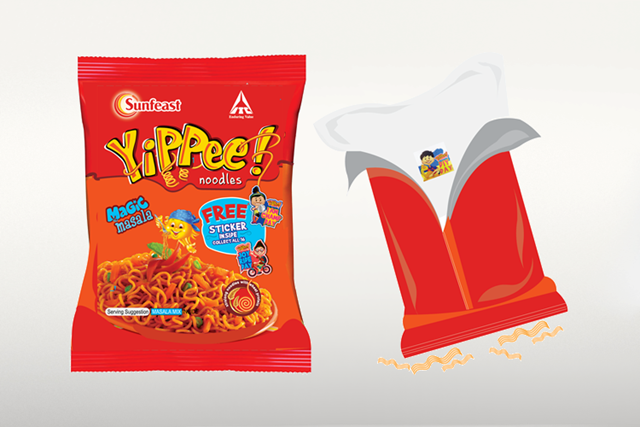 Brand promotions made secure and easy

Sticker in Laminate is the first pack format of its kind, launched India, that combines two distinct technologies – flexible packaging and labelling under one roof, to make promotions more simple and secure for brand owners & end-consumers.
Featuring pre-applied, food safe stickers inside printed laminate rolls through clever assembly of existing packaging technologies, this solution offers precise application or registration of stickers within laminates with zero misses, to impart additional tamper-evidence. Certified for direct food contact, the stickers can be directly pre-fixed within packs without the need for outer packaging for food safety, offering lower pack waste.
As an integrated solution, Sticker in Laminate eliminates the need for additional man-power or machine time for loose sticker insertions, offering a hassle-free and automated alternative to executing brand promotions. This solution runs smoothly on existing lines with no change to machine settings or speed.
Taking promotions directly to consumers, this solution generates higher recall and satisfaction through ease of access without struggles. For example, it eliminates the need to pull out a sticker out of a protective wrap or peel it from its liner. It also prevents choking hazards caused by accidental consumption of loose giveaways. A bonus of visibility or easy identification in packs by consumers helps to create instant gratification.