SqueezePack+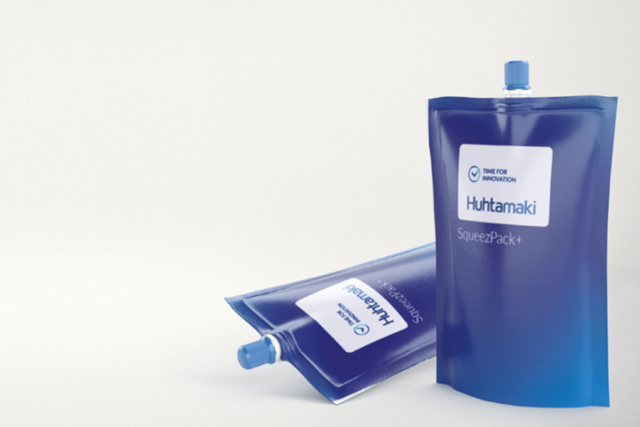 Huhtamaki, one of the leading manufacturers of food and drink packaging presents SqueezPack+. Our laminate was especially developed for your squeeze packaging to meet health, safety and "on-the-go" convenience requirements. Thanks to our flexible modular system in combination with our unique supply chain concept, we are also a highly flexible partner for you in this market.
Perfect material, many advantages
Our advanced bag laminate can be processed very well on all common packaging machines. Thanks to our highly flexible modular system, the laminates are suitable for use in thermal pasteurising and sterilisation up to 129°C. Our new laminates not only feature excellent barrier and strength properties but also safe and trouble-free spout sealing.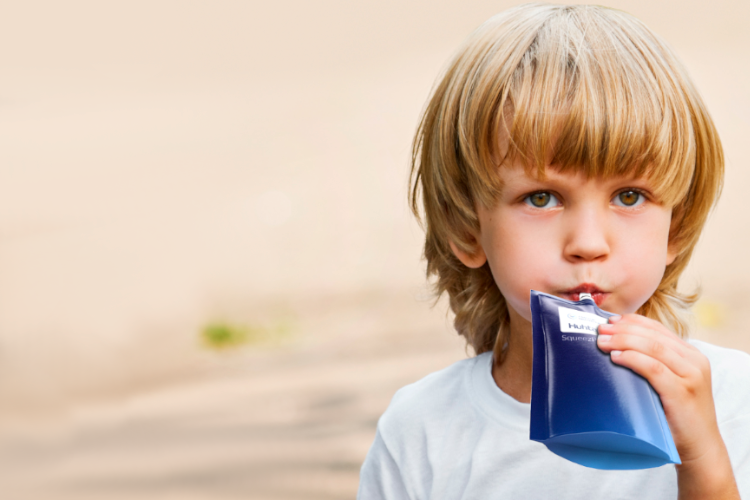 Further Huhtamaki advantages
Maximum transparency with minimal stress whitening (with aluminium-free structure)
Excellent seal strength
Phtalate-free composite film
Available on reels and as ready-made bags
Feasible in all common bag formats
Many special formats can be implemented in joint consultation
High supply flexibility thanks to our supply chain concept
Material structure: we can create your tailor-made modular system!
The modular system is the basis for our supply chain concept:
Highly flexible with regard to delivery times
New designs are available quickly
Huhtamaki standards are tested and qualified by machine manufacturers
Test material / samples are available quickly
Small series for market launches are available at short notice in original quality
Mock-ups made from original material