Terolen®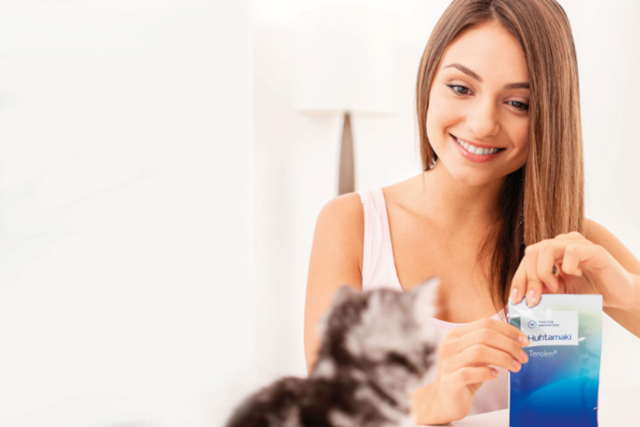 Many of the top pet food brands have been using Terolen® for over 10 years, because this material is renowned for its comfort and simplicity. The pouch is remarkably smooth and easy to open. The millions of square metres that we've printed, along with our many satisfied customers, are a testament to Terolen's® quality and reliability.
Tears easy, opens straight
Terolen® offers a smooth and straight opening. The packaging solution is available in a wide range of shapes and sizes. You can also choose from various opacities, from white to transparent.
The Huhtamaki Advantage
Opens easily without any treatment of the film, e.g. laser cutting
Requires minimal force to open
Optimised for puncture resistance
Excellent transparency - Easy Tear in machine direction
Material can be sterilised
Good seal strength
Optimal for transparent or aluminium-based structures
No modifications needed on packaging line