Cosmetic tube laminates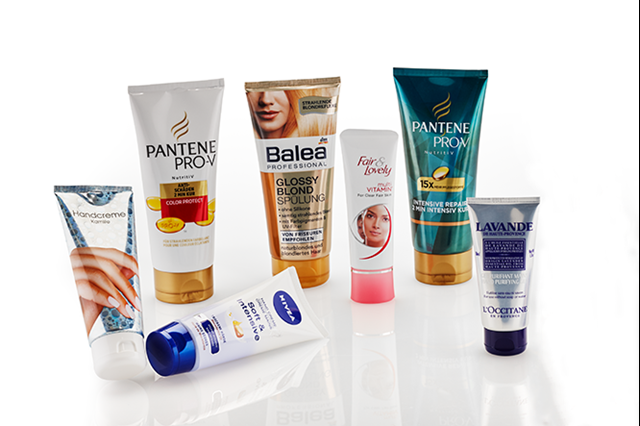 We will make your products shine! Eye-catching and stylish packaging is a must -above all in the cosmetics sector which is so dependent on looks. Of course it has to be practical, but it must turn heads at the same time. Using tube laminate from Huhtamaki makes this possible – we have an enormous range of styles ready to use and give every customer the freedom to decide which version is right for them.Huhtamaki offers high differentiation possibilities through various laminate effects. Depending on your requirements, white, transparent or silver base laminate is available in different thicknesses. Our SilverGlam laminate in particular helps your products to stand out at the point of sale; a high gloss metallised film makes the laminate shimmer spectacularly. We are also able to design extravagant special effects to give your products that certain something.
Thanks to our decades of experience, commitment and dedication to purpose in R&D and technical support, we at Huhtamaki are able to say that we are THE leading partner in the manufacture of tube laminate.Our success in this field is equally due to our close cooperation with leading tube machine manufacturers and our excellent customer service which is reliably available to you around the clock.
Europe
India
Thailand
Brazil
Our product offering:
Aluminum barrier laminate
Plastic barrier laminate
SilverGlam
Our product offering:
EVOH based barrier laminates
Polyester based barrier laminates
Metalized Polyester based laminates
Aluminium barrier laminates of all thicknesses
Double barrier laminates (Aluminium & EVOH)
Our product offering:
EVOH based barrier laminates
Our product offering:
Aluminum barrier laminate
Plastic barrier laminate