Nutrition & infusion
Huhtamaki is the leading supplier for primary packaging for enteral nutrition and secondary high barrier packaging for parenterals (Nutrition and API´s).
Your safe way to pack liquids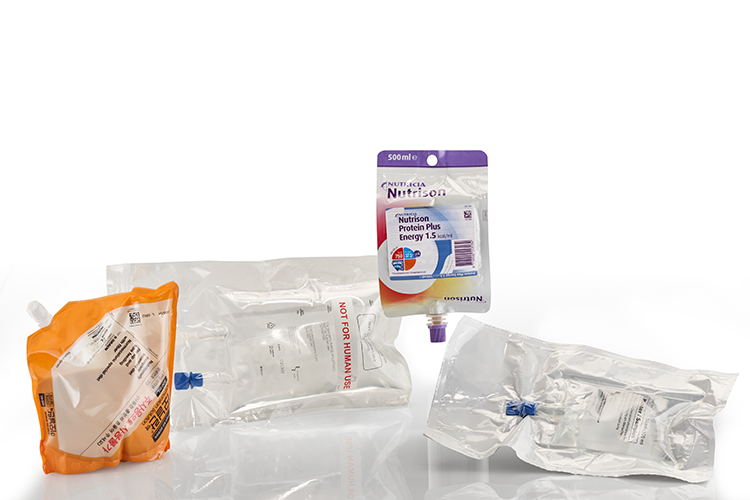 We can offer laminates with a perfect match for your product regarding the needed barrier properties and your packaging process. In this demanding area you can count on our long-term experience to help you finding the answer to your needs. Our knowledge in the specific field of transparent high barrier and deep drawing applications is internalized not only by our packaging developers but in the whole company.
For sure, we provide all requested documentation to meet the increasing demands of the authorities.
Our product offering:
High barrier laminates
Formable aluminium laminates