Brand manufacturers – strong brands, strong staging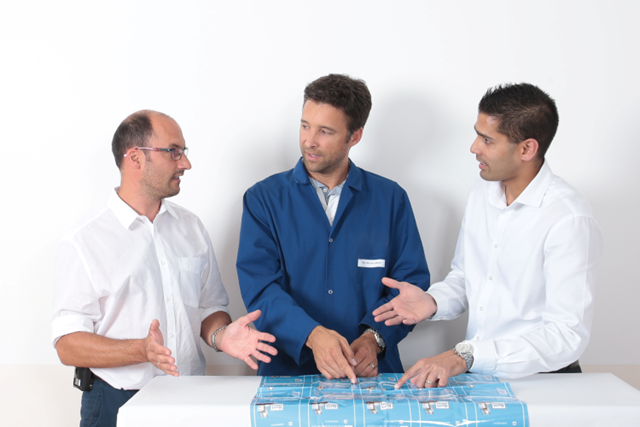 Huhtamaki Prepress – specialist in brands

Brands thrive on quality: consistently, without compromises and in all forms of customer contact. Brand products show this claim outwardly, visibly and tangibly, for example on the packaging. Material, print and processing quality therefore play an important role and must therefore satisfy the technical, logistical and price requirements.
The knowledge about these contexts makes us strong. Because Huhtamaki Prepress sees itself as an interface, source of ideas, consultant and controller between the marketing department, design agency, packaging development, production and processing. In this function, we offer the highest added value and safety for your print products.
From the idea to the prepress process, right up to the print product.
The highest reliability and technical competence
Long standing experience with international brands
Excellent purchasing conditions
Close collaboration with the marketing department and design agency
Supporting your idea development
Maximum risk and cost minimisation
Deadline optimised production processes
Personal supervision right up to final print approval
Reduction of loss of information and handover errors
Highest quality, process and manufacturing standards
We act independently, and in the interest of our customers in every regard.
Questions or advice? We are here for you personally.
Our service portfolio:

Central repro
All repro's from our one stop shop! In this way, you optimise processes, save costs, reduce risks and ensure sustainable quality.
Print management
Design and development consultation
Technical implementation
Process management
Print plate creation
Print
Production supervision
Final print approval, post processing
Prepress/Repro
Standardised processes. Highest quality. In this way you will not have any nasty surprises during production.
Data acceptance and checking
Cost and process optimisation
Repro creation, colour separations, profile creation
Proof/print on request print/marketing

Complete service repro and print plate
The whole prepress process from our one stop shop:
Print and process specific repros
Print plate creation
Management and storage on demand