Biscuits and snacks packaging
Given today's world, snacks have become a quick substitute to whole meals. A "well-packaged" snack is one which is portable while retaining the taste and flavour of the snack.
We offer innovative packaging options for various kinds of snacks such as wafers, nuts, chips, energy bars and other such snacking items which ensures the freshness, flavour, taste and crunchiness of the product remain throughout the product's shelf life.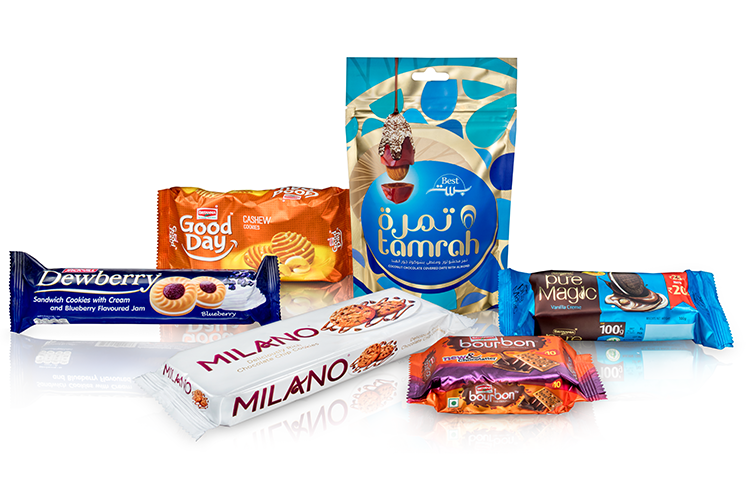 India
Thailand
UAE
Vietnam
Our product offering:
Flow wraps with alu foil & high barrier metalized films
Thermoformable tray & lidding solutions
Shaped pouches for snacks
Stand up pouches for snacks
Our product offering:
Laminates & pouches for potato chip, cracker and extruded products
Laminates & pouches for nuts, dried seaweed and dried fruits
Our product offering:
Chips, popcorn & cheese balls high barrier packaging solutions
Flow wraps for cakes
Biscuit packaging solutions
Inner liners - metallized & non-metallized structures
Our product offering:
Laminated & premade bag for snacks
Laminated & premade bag for nuts