In mould
In mould technology, the label is placed inside the container mould and while moulding, becomes the integral part of the wall thickness of the container, resulting in a no label look and a good scratch resistance.
This is a new technology which has gained prominence in segments like FMCG, Lubricants, Chemicals, etc. The technology increases the operational efficiency and reduces the inventory cost.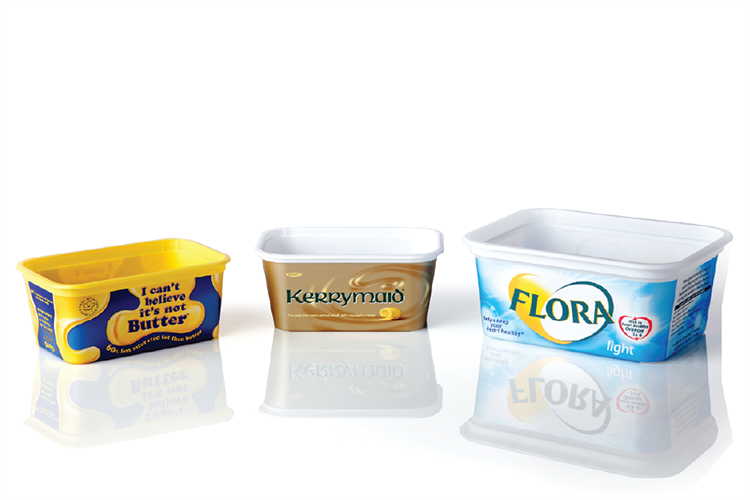 Our product offering:
In mould labels are widely used for paint bottles or containers, food items like jams, ketchups, dairy and also for beverages & personal care products. We offer labels, printed with flexography & gravure technology for following moulding options:
Injection moulding
Blow moulding
We also offer other decorative labelling solutions like can sleeves.
Our product offering:
Printed and pre-form label