Oral care tube laminates
We hold it in our hands every day – open, squeeze, close, done – and put it back on the shelf without a second thought and without ever asking where it actually comes from, that toothpaste tube. In fact the laminate for four in five tubes in Europe comes from Ronsberg in Germany. We are the world's leading manufacturer, a position which we owe to our high standards when it comes to optimisation and improvement and our years of development and production process experience.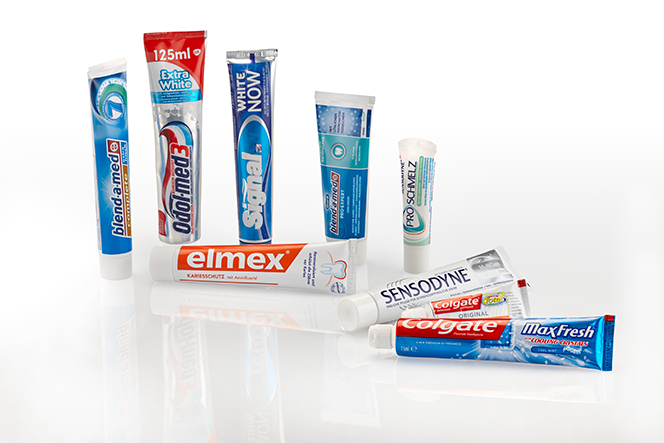 Huhtamaki is now established as the global tube laminate partner for oral hygiene and our customers are able to select from our comprehensive portfolio in this area. They value the flexibility and experience which we are able to provide due to our 5 production facilities on 3 continents. They know that we are committed to the success of their products. We are producing laminates for toothpaste tubes for over thirty years which gives us the necessary expertise to drive development forward and constantly expand our range. To achieve this we are deeply committed to R&D and technical support. Customers can count on the guaranteed availability of raw materials and our outstanding customer service. We provide comprehensive support and advice to our customers, from the idea through implementation to delivery, and can be contacted about any concerns at any time. Our sales team has in-depth knowledge of the market and cooperates closely with the leading manufacturers of tube machines.
Europe
India
Thailand
Brazil
Our product offering:
Aluminum barrier laminate
Plastic barrier laminate
Our product offering:
EVOH based barrier laminates
Polyester based barrier laminates
Metalized polyester based laminates
Aluminium barrier laminates of all thickness
Our product offering:
Laminated tube for tooth paste
Our product offering:
Aluminum barrier laminate
Plastic barrier laminate