Others
In addition to our large portfolio in the field of oral hygiene and cosmetics, Huhtamaki tube laminates are also successfully used for certain types of packaging in the food, non-food and pharmaceutical sectors. Here too, our laminates add value to the products in a very special way and fulfil important marketing criteria – without skimping on functionality.
Our tube laminates come into play wherever design and purpose come together in packaging: they can be printed in a multitude of ways, offer numerous options for finishing and are extremely well suited for machine processing. We pursue innovative ideas and suggestions in this field with great passion in order to be able to make statements with your products and to establish standards for you.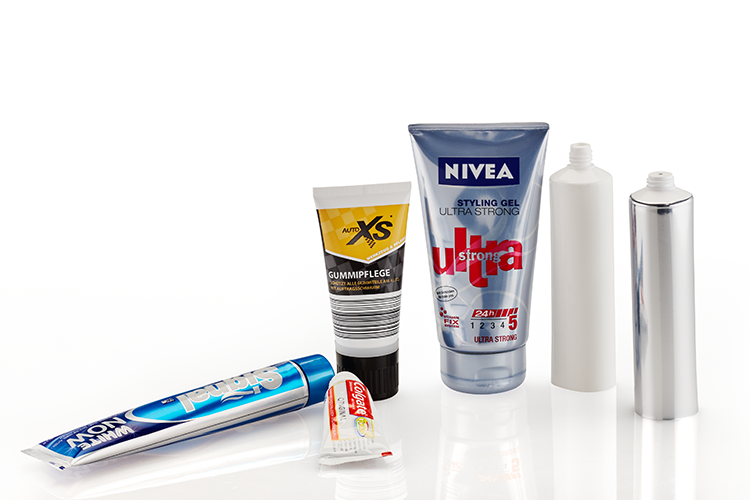 Our product offering:
Aluminum barrier laminate
Plastic barrier laminate
SilverGlam
We also offer Tube laminates for food products like jams, sauces, spice pastes & industrial products like glue, grease etc.
Our product offering:
EVOH based barrier laminates
Polyster based barrier laminates
Metalized polyster based laminates
Aluminium barrier laminates of all thickness
Double barrier laminates ( Aluminium & EVOH )
Our product offering:
Aluminum barrier laminate
Plastic barrier laminate