Recent developments in tube laminate sustainability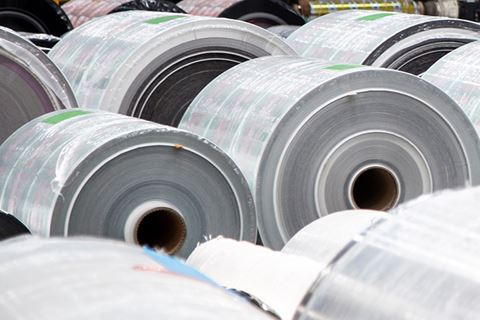 As any consumer packaging, also tube laminates are becoming more sustainable and circular. There are several interesting developments taking place. For example, we have been working with different PP laminates starting from 200 microns with and without EVOH barrier. These materials are currently tested at both printers and tube makers. Other R&D areas include:
Recycled materials
"In tube laminates, we can also look into using post-consumer recycled materials (PCR)", says Jakob Settele, Sales Manager from Huhtamaki Flexible Packaging.
"However, PCR resins, which are suitable for tube laminate production providing food and cosmetic compliance are still unavailable on the European market. We closely follow market developments and are in steady contact with several new pilot plants."
In addition to post-consumer recycled materials, we can also use post-industrial recycled materials (PIR). While for PCR household waste is the base for recycling, PIR is based on industrial film waste that is collected and made into recycled resins. Here, quality is more defined, as origin of materials is known. This is resulting in an improved film and laminate quality compared to PCR. We are testing these laminates to learn if they will be suitable for technical applications.
BioPE
This is a field where chemical recycling is already working today. Waste and residue oils are the base for new PE resins which are fully comparable to resins made from crude oil. Laminate is already produced – printing and tube making tests are about to follow. This laminate will match today's regulatory requirements e.g. food compliance.
Weight saving laminates
Bringing less plastic to the environment is the key for another promising development. We can produce a laminate with a highly sophisticated technical film providing up to 10% material saving with same total thickness as our standard materials.
For more information, please contact:
Jakob Settele
Sales Manager Personal Care & Tube Laminates
tel. +49 8306 77 443
jakob.settele(a)huhtamaki.com