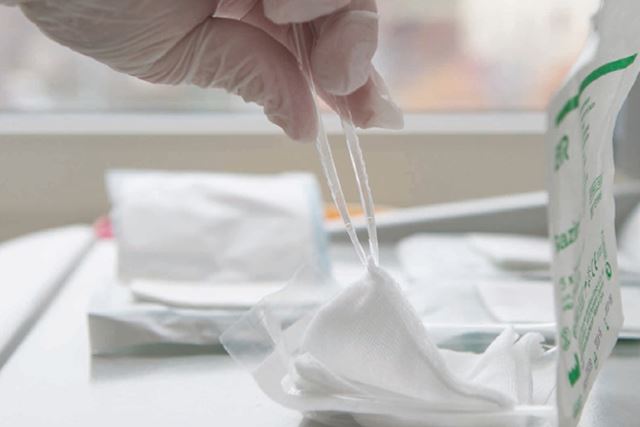 Developing packaging for the pharmaceutical industry is a tricky task, because the features of the packaging must fulfil strict requirements and meet particular specifications. Huhtamaki now offers a revolutionary alternative to medical grade paper currently on the market and is presenting the new grid varnish coating for which the patent is pending.
PeelGrid® is THE innovative solution for sterile packaging in the medical sector. It can be used both as a flat pouch with sealed edges and as a cover film. Customers from the pharmaceutical sector can enjoy the following additional advantages:
Very wide processing window with improved hot tack
Able to seal against PE, PP, PET and PVC
Toluene-free as a matter of course
Only one specification for various applications/packaging sizes
Global supply, including corresponding sealing films
Cost and material savings
The product also meets existing requirements of sterilisable varnished grid paper, such as a microbiological barrier, sealing against various films, fibre-free tearing properties and the inability to be resealed.
Are you curious about PeelGrid®?
We look forward to hearing from you.
Elisabeth Ostheimer; phone: +49 8306 77 354, elisabeth.ostheimer@huhtamaki.com