Foodservice
We understand that packaging is about so much more than just what goes around a product. It's about building brands, protecting reputation, and opening up new opportunities in new markets. We're global specialists in packaging for food and drink and we're on hand, around the world, working as a long-term packaging partner to our customers as they develop and grow. We serve beverage brands, coffee shops, contract caterers, distributors, food manufacturers, quick service and fast casual restaurants, retailers and vending operators.
UK Foodservice
We have significant manufacturing in the UK with our sites specialising in producing market leading food and drink packaging. Our portfolio consists of recyclable, recycled content and compostable Foodservice packaging manufactured at our sites in Belfast, Blackburn and Gosport Hampshire. We are proud of our sourcing, CSR credentials and local manufacturing helping to reduce carbon impact.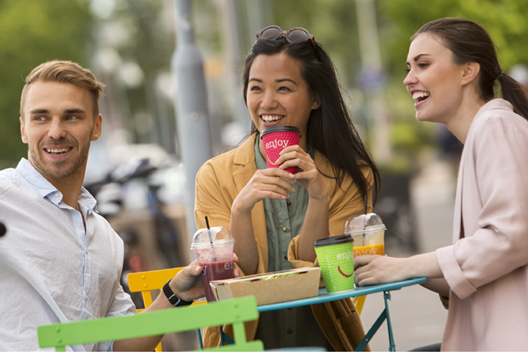 Quick facts
Our roots date back to the year 1920 when Huhtamaki was first founded. Over the last 6 decades, we have diversified to include paper and plastic cup production and grown internationally into a leading packaging provider for the foodservice industry. Our unique footprint across the world helps us provide the best service for our customers. Our manufacturing plants serve various products for cross regional trade to complement local offerings, so you can always find the right packaging solution to fit your needs.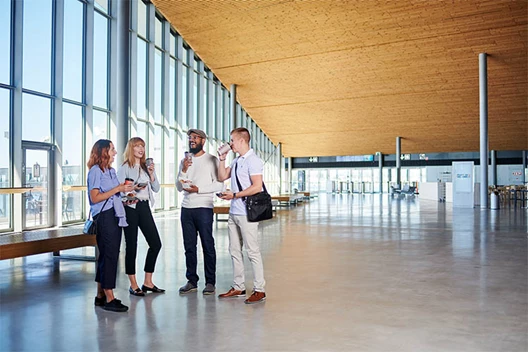 Our customers
As part of one of the largest food packaging companies in the world, we serve global and local foodservice operators with high quality food packaging products. Our products are proven and tested in use by many of the world's leading quick service and fast casual restaurant chains, specialty coffee chains and consumer goods companies. We have strong relationships with the most loved foodservice brands in the world and have the scale and expertise to provide a full product offering and the latest innovations.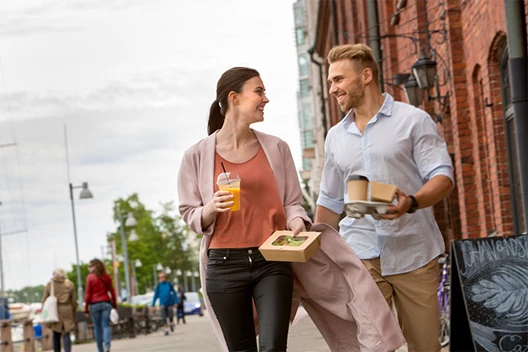 What we do: Foodservice packaging