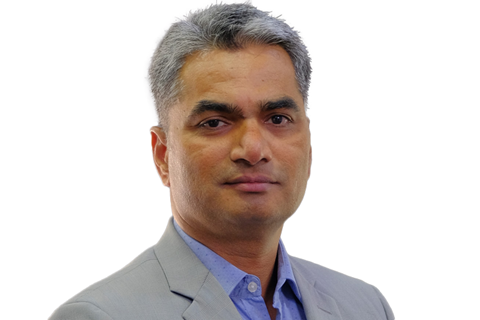 Mr. Dhananjay Salunkhe, Managing Director
Dhananjay is a seasoned business leader with a track record of growing and building businesses in India. Currently, as the CEO of Packaging and Printing Business at ITC Limited (a large diversified conglomerate in India), Dhananjay leads the packaging business, overseeing four manufacturing plants producing cartons, flexible packaging and rigid boxes.
Prior to ITC, Dhananjay spent nine years with 3M, starting as Plant Head for their Pimpri manufacturing unit. As the unit was acquired from Mahindra & Mahindra (M&M), Dhananjay played a key role in integrating the plant with the 3M ecosystem and turning the business around. Thereafter, he played a key role in consolidating the Pondicherry Plant into the Pimpri and Ranjangaon Plant. Subsequently, he moved to manage the Ranjangaon Plant in Pune and over the last years at 3M headed all manufacturing operations and supply chains for the four plants. As a Lean Six Sigma Master Black Belt holder, Dhananjay has been instrumental in driving significant process improvements and savings for 3M and was recognized with the "Transformational Leader" Award in 2015.
Dhananjay started his career as a Graduate Engineer Trainee at PMP Auto, followed by stints at Sulzer India, a Swiss pumps & compressors company, and GKN Sinter Metals, where he was assigned the task of cultural transformation of the plant after divestiture by Mahindra & Mahindra.
Dhananjay holds a master's degree in Business Management from SIBM Pune, India, and a BE (Production) from KBP College of Engineering in Satara. He has significant P&L, operations and people leadership experience whilst contributing to significant process improvement, business growth and cost savings during his career. His ability to objectively assess situations, articulate his approach, manage culturally diverse teams and apply Lean Six Sigma best practices to turnaround businesses and deliver on business results are his strengths.