Thermoforms
Thermoforms can be used in variety of applications, as they can be moulded to any shape. They help the product stand out and attract customers due to their unique shapes & thick body. They are generally used for "mono-dose" packing applications (one time use) like jellies, chocolates, vodka, etc.
Thermoforms generally have a body & a cap which forms from the neck. Cap when twisted break opens from the neck enabling consumption of the product by squeezing.
We have the capability to manufacture laminates that can be thermoformed to a desired shape in such a way that has a thick body to grip & also offers good seal-ability thereby offering a good protection to the product.
Thermoformed packs have good body and aesthetics. They are mostly single time usage packs & enable easy of opening, ease of consumption or usage, are handy and avoid spillage.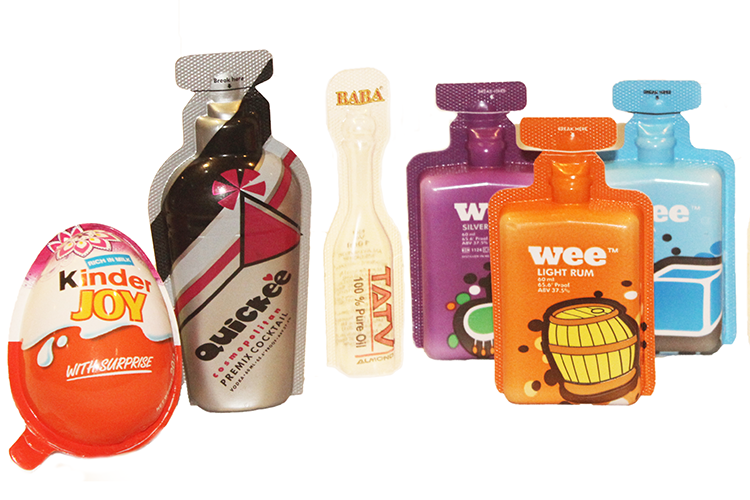 Our product offering
We offer thermoformable solutions with or without lidding for following applications:
Sauces & ketchups
Chocolates
Biscuits & snacks
Personal care products like creams, oil & lotions
Home care products like detergents, cleaners
Monodose medicinal products
Liquor & cocktails