Operations Information Technology Path
Bridge the gaps between the Operations and Information Technologies. Work with business systems using a variety programming languages (SQL, PHP, ERP).


Design path
• Technology and Development: Conduct competitive lab analysis to develop prototypes and products using 3D Modeling software
• Machine Design: Design new and refine old Huhtamaki production machines to meet current and future demands.


Production Path
Develop people to fully understand and improve upon the manufacturing processes in hands-on, fast-paced, production environments
• Process: Create machine upgrades to solve process and machine related problems that help boost plant efficiencies or generate cost savings.


Continuous Improvement Path
Develop the skills required to manage different types of process improvement projects to support local plants
• Perform data analysis to identify facility wide losses and inefficiencies using Lean, Six Sigma tools.


Career Path

"The manufacturing career program has not only exposed me to a wide range of roles, but also helped me discover my true passions and strengths that helped shaped my career to take on global leadership roles within Huhtamaki."
- Nash, Wichita State University 2016
A better future starts with you
We take pride in shaping the future of the packaging industry, and we want you to share that pride with us. Together, we're redefining what's possible in packaging. Join us in taking the next step to protect the planet.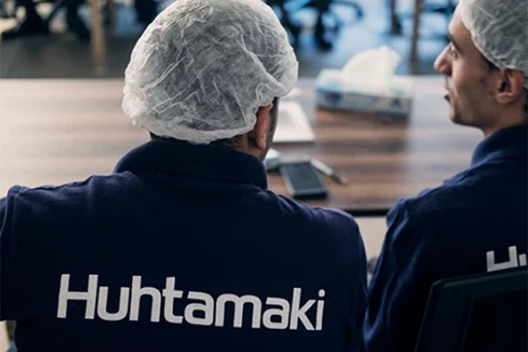 We're at every celebration, you should be too
You use Huhtamaki's products every day and you'll always find them at celebrations. We want to make sure there's never an occasion that our products are present, but you aren't. Our benefits provide generous parental leave, paid time off, and hybrid corporate schedules.