Powdered beverages & nutrition drinks pouches
Under the concept of "Just add water or milk for a delicious & comforting drink" powder beverages & nutrition drinks are the one of alternative source of nutrition food in a day. As the products quite sensitive to moisture therefore high barrier packaging is necessary. To prolong the shelf life of products, we are offer you the high barrier packaging to protect the moisture transmision which is the cause of deterioration in product. Premium look for eye catching is required in this market and our special technique in printing is the solution.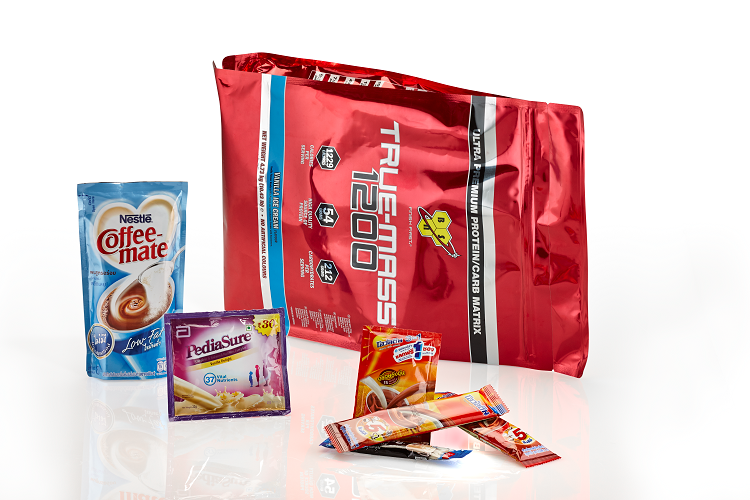 India
Thailand
UAE
Vietnam
Our product offering:
Primary packaging laminates for powdered juices, protein powders
High Barrier laminates with alu foil & metalized films for juices and nutritional drinks
Laminates for stick packs, sachets & pouches
Shaped pouches for drinks
Stand up pouches with closures like zippers and spouts
Pressure sensitive labels with premium effects for bottles
Shrink sleeves for bottles
Wads in bottles for powdered nutritional products
We offer shaped pouches and thermoforms with eye catching aesthetics, good functionality and convenience.
Our product offering:
Laminates for stick pack, sachets and pouches
Outer bags in variety styles
Our product offering:
Laminates for powdered juice
Stickpack for powdered juice & beverages
Specialized pouches for packing nutritional or protein powder
Our product offering:
Laminated & Premade Bag for Nutrition drinks.
We offer center seal / three side seal / stand-up pouch