Cereal pouches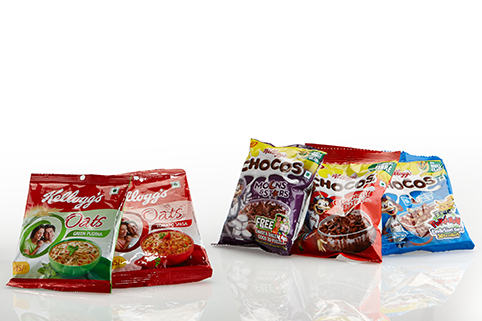 Today breakfast cereal is the most important meal of the day. The freshness and crunchiness are the key factors of good breakfast cereal in the market. To deliver the high quality products to market and retain the quality of products throughout the product's shelf life, the suitable packaging are required.
We offer the optimum packaging to ensure the freshness and crunchiness of product remain to end shelf life.
India
Thailand
UAE
Vietnam
Our product offering:
Primary packaging laminates
High barrier laminates for breakfast cereals
Pouches with closures like zippers
Shaped pouches
Flow wraps or pillow pouchesfor breakfast cereals
See through Packs
Thermoformable tray & lidding solutions
Shrink sleeves for bottles
Outer cartons with bag in box or inner liners
Shaped pouches
We also offer Shaped Pouches, a packaging solution that differentiates and appeals, with eye catching aesthetics, good functionality and convenience.
Our product offering:
Laminates & pouches for cereal breakfast
Packaging for porridge
Our product offering:
Flow wraps or pillow packs for cereal packs
Inner liners for carton cereals packing
Our product offering:
Laminate & premade bag for cereal
Laminate & premade bag for seasoning
Laminate & premade bag for milk powder
Other information:
Our production capability on center seal / three side seal / stand-up pouch