Vending machine cups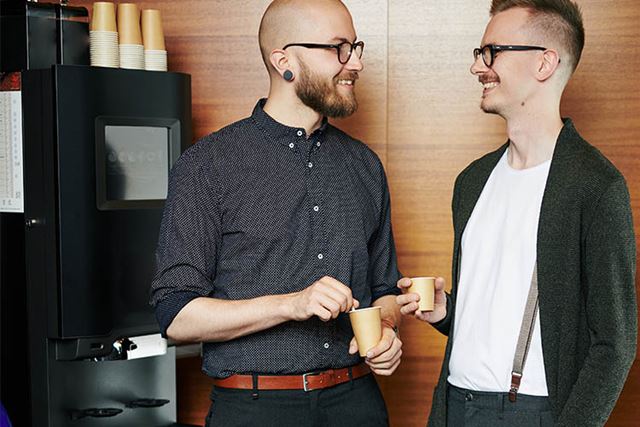 Vending cups come in a range of different sizes, styles and materials, and are used primarily with hot drinks machines and water dispensers. Our vending cup range meets the most demanding requirements of vending operators. We offer choice that includes paper cups for hot and cold beverages as well as our double wall cups for vending or table top machines.
Designed to ensure functionality with automated vending machines, the vending cups also offer convenience to people to enjoy their beverages. With many years of experience in vending, our solutions that include cups, stirrers and lids ensure your vending machines operate with utmost efficiency.