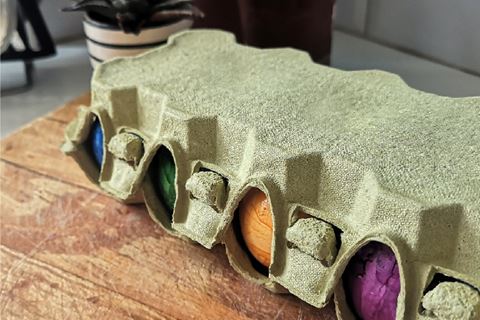 Designed to attract
Futuro cartons have a unique patented design that allows consumers to view the boiled coloured eggs on retail shelves. With Futuro, coloured eggs stand out and get noticed.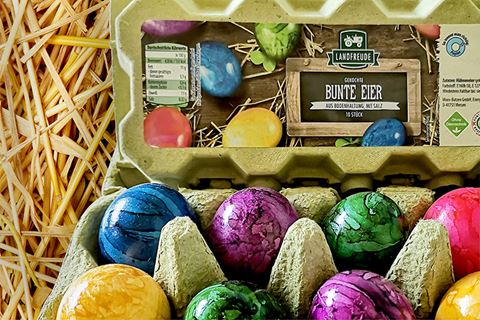 Alternative to plastic cartons
Made with sustainable materials - molded fiber from 100% recycled paper, Futuro cartons are plastic-free and an excellent alternative to plastic egg cartons.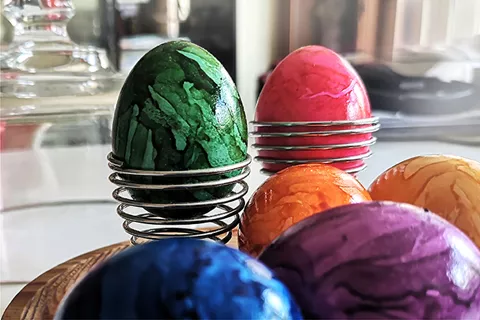 Designed to protect
A new flapless design makes the cartons lighter than standard fiber cartons and special elements increase strength and durability. Eggs remain fresher, longer in fiber cartons when compared to plastic cartons.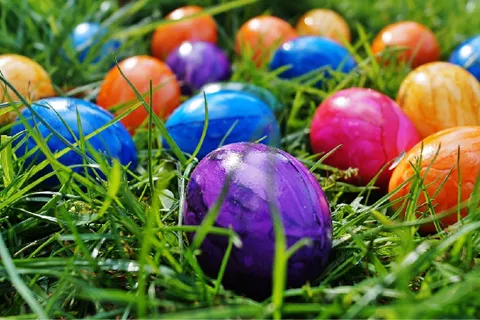 Switch to the better choice
Futuro cartons are recyclable and compostable. They are soft to touch, packaging-line friendly and come in different colour options.
First of its kind
Futuro is the first egg carton for boiled coloured eggs that is 100% plastic-free and made with molded fiber. Coloured boiled eggs are usually packed and sold in plastic cartons. With Futuro, there is now a solution made with sustainable materials with an innovative design which lets the eggs remain visible to people when the cartons are placed on retail shelves.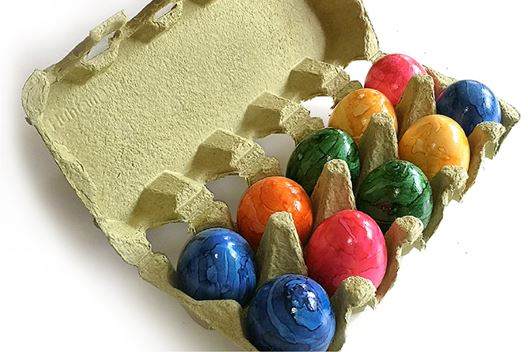 For coloured boiled eggs
Futuro is especially relevant to the German market, where hard-boiled eggs or "Bunte Eier" remain a popular snack and an addition to lunch or dinner. The coloured eggs help distinguish boiled eggs and the colour also acts as a preservative. Futuro cartons are a solution made with molded fiber that is lighter than standard fiber cartons and an excellent alternative to plastic packaging.