Solids and powdery products
When it comes to healthcare products, the integrity of your packaging is paramount.
Comfort and convenience where it's needed most
We offer broad experience in laminates for classical application-forms like stick packs, sachets and strip packs.
By providing clever solutions, we ensure that our customers gain additional value in bringing these classical formats to a new stage. An example of this is Easy Tear Everywhere - it is an innovative material that can be opened smoothly with no tear notch or perforation required and without compromising reliability. In addition we provide CRSF (child resistant senior friendly) solutions, convenience features (e.g. peel, easy opening), design optimization at the Point of Sale and finally down gauging.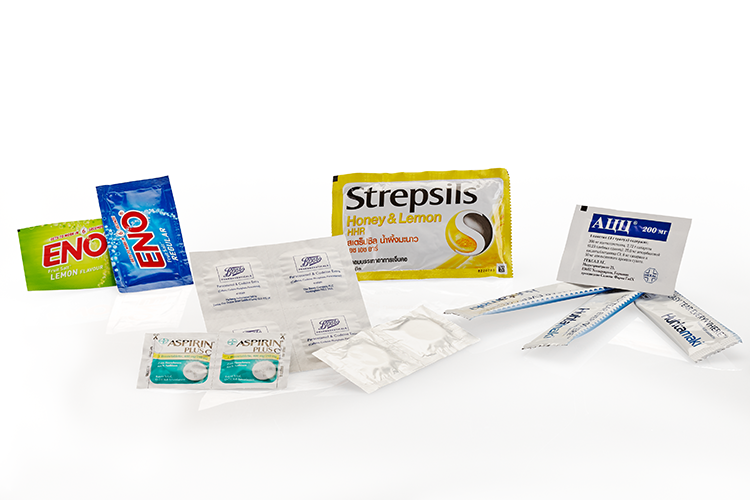 Our product offering:
Child resistens senior friendly (CRSF) solutions
Sachets
Stick packs
Strip packs