Healthcare & pharma packaging
From child-resistant pill packs to convenient blister tablet packing formats, our pharmaceuticals packaging portfolio includes specialized solutions for solid and liquid doses of drugs and medicines. We offer global supply-chain comfort while maintaining product quality, safety and FDA approved standards for pharma packing.
We are also protecting the pharmaceutical and healthcare industry from escalating risk of fakes and pack duplication, by expanding our range with smart and innovative anti-counterfeit packaging solutions that preserve brand reputation and trust as much as products. Connect with us to know better.
Read more about our pressure sensitive capabilities suitable for pharmaceuticals.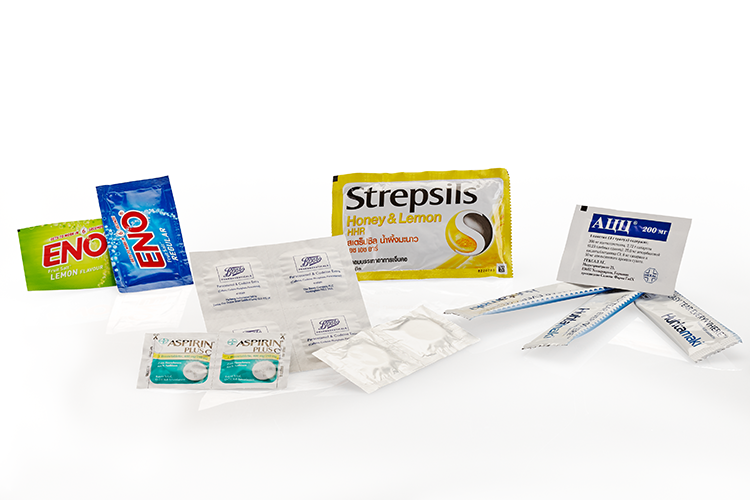 Our product offering:
Primary packaging laminates
Sachets for nutritional powders
High barrier laminates for powdery products