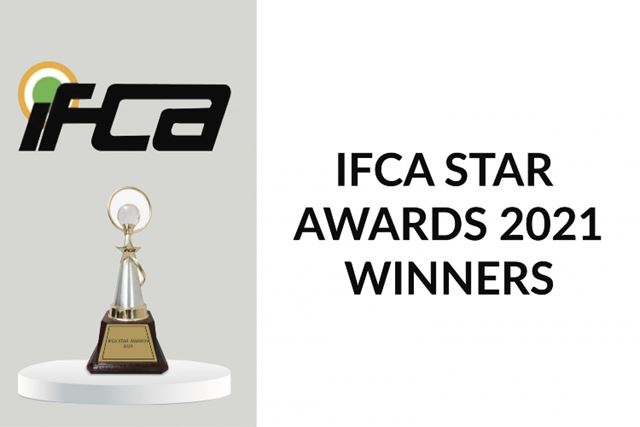 Huhtamaki India has earned new recognition at the prestigious IFCA STAR Awards 2021 platform. The Indian Flexible Packaging and Folding Carton Association (IFCA) has announced four packaging awards to Huhtamaki India Ltd. The grand award ceremony was held along with IFCA Seminar-"Packaging-Continuous Enabler for Creating Value" on 3rd Dec, 2021 at Pragati Maidan, New Delhi.
The accolades were received for - Kitkat celebreak glow in dark pack, Interactive both sides printed flow wrap, Sticker in laminate for brand promotion and Coconut paste bottoms up pouch.
More on our winning entries:
KitKat Celebreak Glow in Dark pack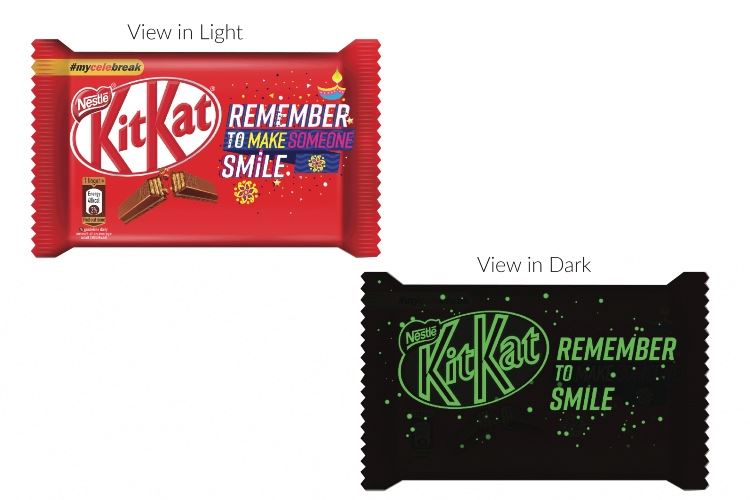 The pack introduces fresh creativity in integrating glow in dark experiences for brand interaction. Launched aptly during Diwali, each pack features two unique printed messages, one that is read in the light while switching to a glowing surprise message in the dark!
The intention was to spread smiles and refresh consumers' perspectives about staying optimistic in new normal times. For example, 'Remember To Make Someone Smile' switches to 'Remember To Smile' or 'You Are Here For The Celebration' turns into 'You Are The Celeb'.
Here, critical challenges of print registration, compatibility of different ink systems as well as food safety were successfully overcome with technical excellence.
Sticker in laminate for brand promotion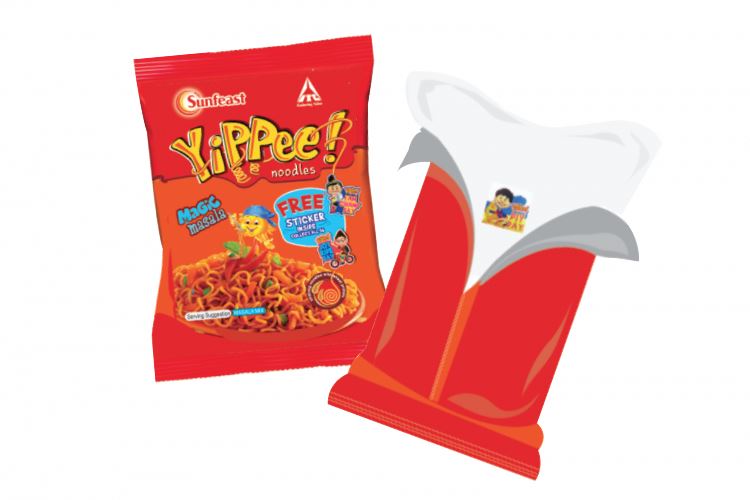 Sticker in laminate is a first-of-its-kind format in India to combine flexible packaging & labelling into one pack solution, to offer dual benefits of hassle-free & secure brand promotions. Featuring precise registration of food-safe stickers inside every pack, it improves productivity by eliminating the need for additional manpower and machine time through automation.
The pre-fixed stickers also serve as a strong anti-counterfeit feature and help lower pack waste without the need for an outer covering. With full compatibility with existing HFFS lines, it maintains centre-seal quality & appearance while helping brands to take promotions directly to consumers (without retail intermediaries) for equal access and consistency.
With no choking hazard and easy handling, it is designed as a safer and more convenient alternative to including free gifts within packs, offering a new medium for crafting themed promotions, rewarding consumer loyalty, running social media contests or taking brand engagement from offline to online in other unique ways.
Interactive both side printed flow wrap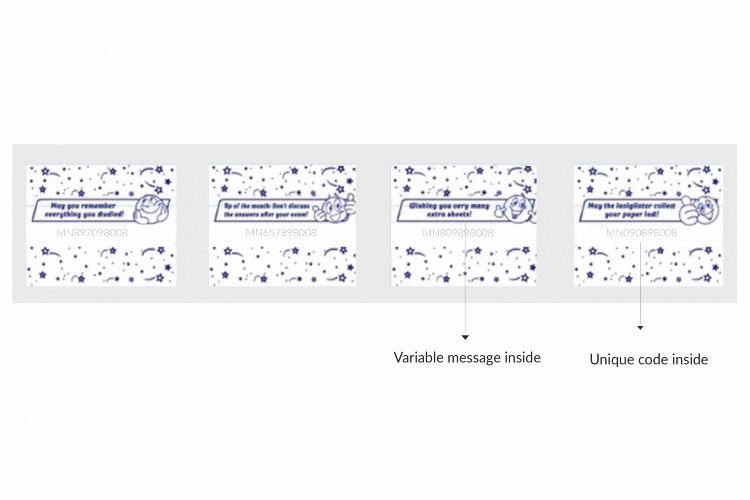 To address the customer requirement, the pack was developed as limited-edition packaging with the clever configuration of multiple print elements using a gravure press and a Unique Random Coder (URC). It incorporates a combination of surface and reverse registered printing of variable text to expand scope for further brand communication. It demonstrates excellence in print registration of varied artwork elements – outer branding, inside text and URC codes.
The pack also includes registered cold seal that offers compatibility with high line-speeds along with good seal integrity. Overall, this pack solution offers scope for brands to enhance consumer experiences.
Coconut paste bottoms up pouch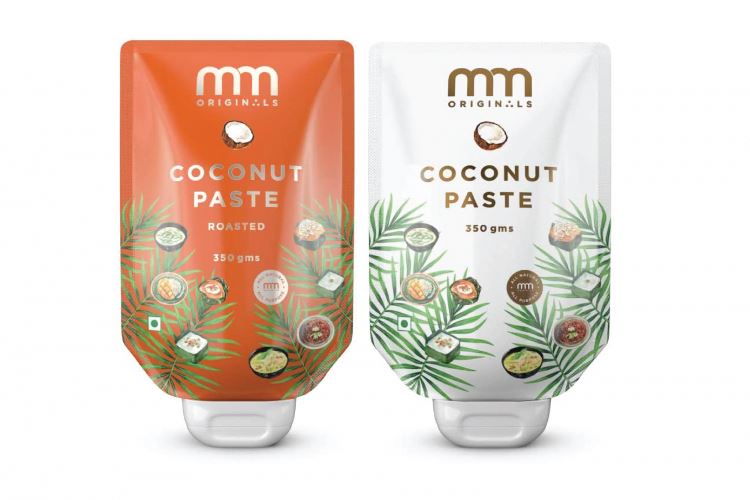 This pack was developed to serve as a light-weight, mess-free & sustainable alternative to rigid bottles. It features an inverted format with disruptive shelf-appeal. The flat and inverted pouch closure offers superior dispensing performance with stand-up stability. The pouch is reclosable with convenient flip top lid and built in pull ring for tamper evidence. It is printed with HP Indigo digital press, achieves complex colors and metallic look without metallic inks. It improves the eco – impact of packaging through reduction in material, energy, water usage and greenhouse gas emissions. Overall the pouch invites an eco-friendly and trendy shift.