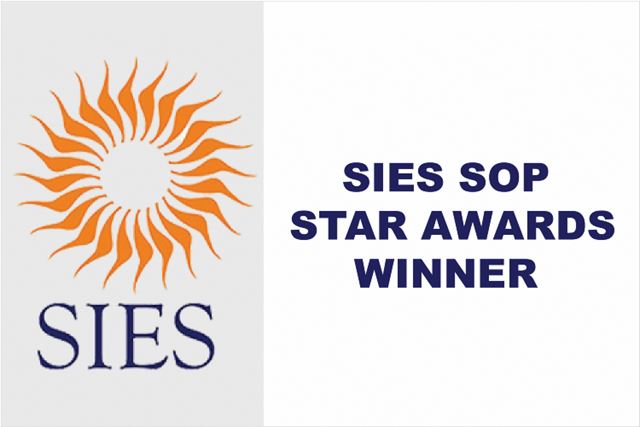 In its 4th edition, SIES SOP Star Awards 2020 has announced two packaging awards to Huhtamaki India for creativity and innovation in fresh and processed food packaging. Our winning flexible solutions are Sticker in Laminate for Brand Promotions & Alu-free Retortable Easy Peel Lid, each serving as market-first concepts focused on enhancing packaging functionality and end-user experience with technical excellence.
The SIES SOP awards platform honours packaging innovations designed by companies and individuals alike, spanning the complete gamut of packaging media, packaging machinery and systems, product packaging, environment-friendly packaging or any such initiative related to packaging.
See more details on the pack winners below:
Sticker in Laminate for Brand Promotions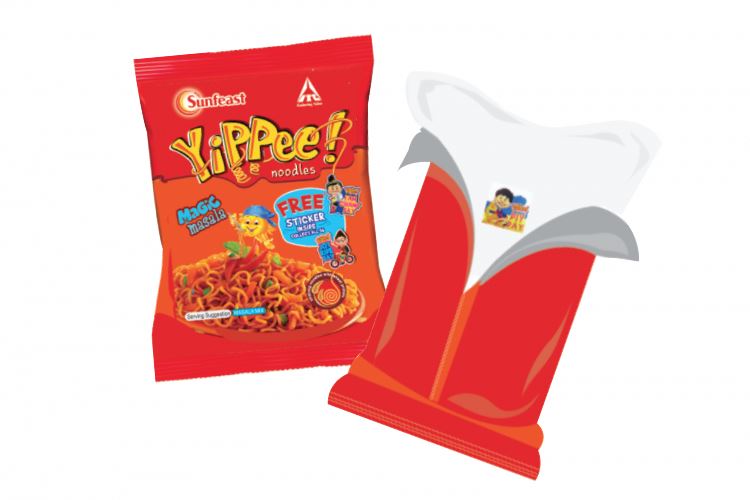 Sticker in Laminate is a first-of-its-kind format in India to combine flexible packaging & labelling into one pack solution, to offer dual benefits of hassle-free & secure brand promotions. Featuring precise registration of food-safe stickers inside every pack, it improves productivity by eliminating the need for additional manpower and machine time through automation.
The pre-fixed stickers also serve as a strong anti-counterfeit feature and help lower pack waste without the need for an outer covering. With full compatibility with existing HFFS lines, it maintains centre-seal quality & appearance while helping brands to take promotions directly to consumers (without retail intermediaries) for equal access and consistency.
With no choking hazard and easy handling, it is designed as a safer and more convenient alternative to including free gifts within packs, offering a new medium for crafting themed promotions, rewarding consumer loyalty, running social media contests or taking brand engagement from offline to online in other unique ways.
Alu-free retortable easy peel lid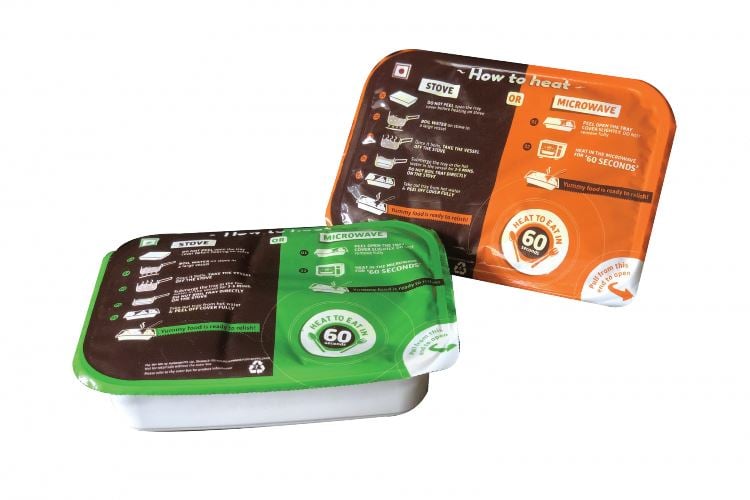 Delivering the value of quick service, with no strings attached, this lidding solution adds a new dimension to convenience in the Ready to Eat food category in India. It is aluminium-free and represents the first-of-its-kind to offer compatibility with multiple extreme processes – retorting, microwaving & hot water baths - along with easy peel.
In contrast with existing packaging such as cups with pouches that require additional cutlery, this optimized lidded tray format offers added convenience of 'heat to eat' directly, with no extra hassles. All the consumer must do is simply microwave or drop the pack in boiling water for 60 seconds and eat!
Using high performance materials, the lid rightly balances seal integrity to withstand extreme retorting process conditions with easy peel functionality. Ensuring the preservation of product taste, texture, and aroma as well as shelf-life of 12 months in ambient temperature conditions with excellent barrier properties.