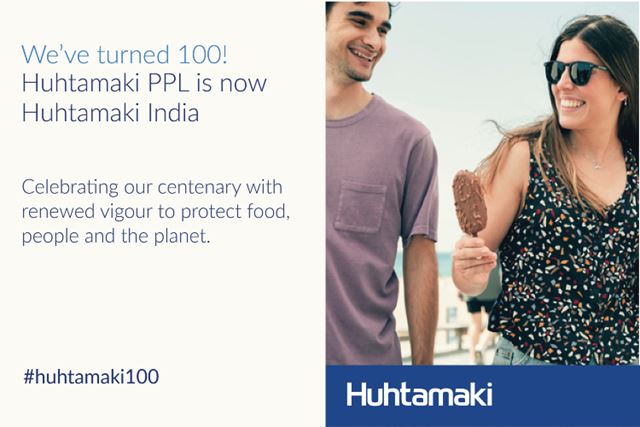 On 12th November 2020, Huhtamaki celebrates its centenary across the 35 countries and 81 manufacturing sites around the globe, with the right social distancing and other precautions of course!
Huhtamaki has come a long way since our founder, the young visionary Heikki Huhtamäki, set up a confectionary factory in a barn in rural Finland a hundred years ago. Since then, we have followed in our founding fathers' footprints, by continuously taking on new challenges to become a company that delivers sustainable packaging solutions to billions of consumers around the world.
Today our customers, consumers, communities and the planet need our sustainable packaging solutions more than ever before. This gives us a profound responsibility as a business to protect food, people and the planet. By protecting great products, delicious food and beverages, we ensure hygiene and safety. By preventing food waste, our packaging reduces the biggest environmental impact of daily food consumption globally. By developing environmentally responsible products and processes, we ultimately protect the planet.
On our centennial anniversary, we are happy to announce a rebranded presence in India, from Huhtamaki PPL to Huhtamaki India. This will help our value-chain experience one identity and impression of Huhtamaki, be it anywhere in the world.
We look forward to starting the next chapter of our journey today, together with all our stakeholders and employees.