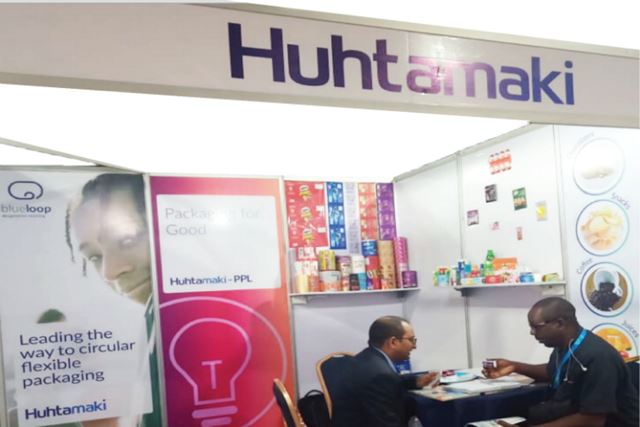 Huhtamaki India builds customer connect at Propak West Africa
In its 7th edition, Propak West Africa hosted the largest international packaging, food processing, plastics, labelling and print exhibition in West Africa. The show held between 17-19th September 2019 at Lagos connected over 200 brands from 40 countries and served as a prime networking platform for manufacturers in Nigeria as well as the rest of the region.
At the show, Huhtamaki India had fervent face-to-face interactions with reputed manufacturers across food & beverage, pharma and personal care. Among these were the likes of GSK, Hello Products, Nestle, Promasidor, PZ Cussons, Perfetti, Tolaram and others. Our stand visitors' interest majorly leaned towards our specialised pouching, barrier laminates, soap wrappers, tube laminates & Huhtamaki blueloop recyclable solutions.
The exhibition was also dotted with an interesting line up of speakers representing some of the most recognized companies in the continent to discuss "Sustainability in Manufacturing." These included panel discussions and fire side chats that emphasized ways in which Nigerian manufacturers and suppliers are taking new and progressive steps to help reduce plastic waste and implement new standards across the public and private sector to shape up a circular economy.
Wrapping up our on-ground engagement on a sustainable note, we hosted a private themed dinner to share our ambition for collaborating with partners in their responsible packaging journeys. We look forward to being an active and sustainable packaging supplier in West Africa as well as the rest of the region. Overall, the show served as an interactive, innovative and informative platform for Huhtamaki PPL to network with existing customers and foster new relationships hinged on the idea of 'partnering for progress.'
We truly think it's time for Africa!