Paperboard dairy cups offer a sustainable packaging alternative
Download our dairy cup brochure
Where your packaging comes from is just as important as where it ends up. All the paper used in our dairy containers is sourced from sustainably managed forests. That means your package is promoting healthy forests with all their many benefits.
Differentiate your product on the shelf by using packaging made from renewable resources. Our paper-based containers safely deliver food products to consumers and the high-definition graphics will make them jump off the shelf.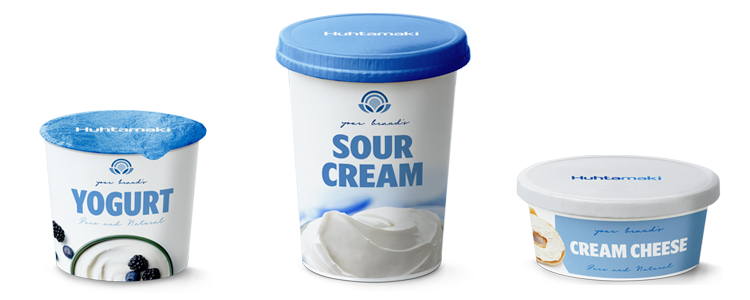 Certified paperboard sourcing
Edge protected paperboard insures product shelf life
Accepts heat-seal lidding
Litho printing
Reduce plastic
Choosing a paper cup supports your efforts to reduce plastic waste. While plastic recycling is readily available in the United States, the amount of plastic that makes it through the process remains low.
Offering a paper-based package option for refrigerated dairy serves as the latest addition to our commitment to putting sustainability in everything we do.
Contact us to learn more on how we can bring packaging innovation to your business.
Email: packaging@huhtamaki.com

Phone: 1-913-583-8743