Huhtamaki North America
The North American segment is home to 18 production units in the United States and Mexico with 4,000 employees. This segment serves local markets with CHINET® disposable tableware, packaging for consumer goods and foodservice packaging. North American revenue is in excess of $1.2 billion. Corporate offices are located in De Soto, KS near Kansas City.
Locations
Huhtamaki's considerable production capabilities come from a variety of efficient facilities across the United States.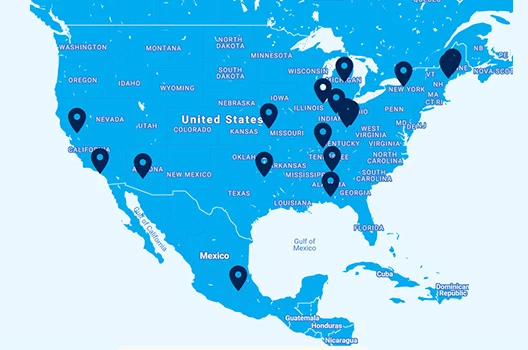 Technology
Huhtamaki North America is a leading manufacturer of packaging for consumer packaged goods as well as tableware, cups, folding cartons, containers, carriers, trays and serviceware for the foodservice industry and retail market.