Cutlery
Our complete line of Bioware® CPLA cutlery offers premium strength paired with sustainability. The durable, 100% compostable cutlery withstands temperatures up to 190° F, making it the perfect choice for hot soups, cold ice creams and everything in between.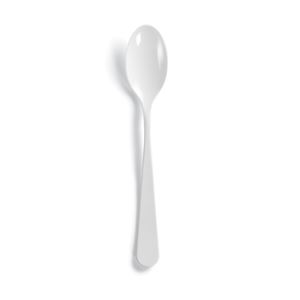 Bioware® CPLA Cutlery
Bioware® CPLA cutlery is made from Ingeo™ biopolymer, 100% compostable plastic made from renewable resources. Resistant to temperatures up to 190° F, Bioware® CPLA cutlery stands up to the hottest and coldest foods without warping or melting. Heavyweight 7" knives, forks, spoons and soup spoons are available in a modern design in both white and black.