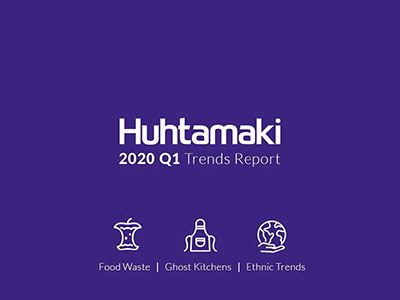 Restaurants, school cafeterias and even individuals can all play a part in reducing food waste. It's a significant issue and it's time to think about what we all can do.
As the growth of home delivery continues to surge year after year, offsite kitchens specifically designed for online ordering and delivery look like a smart way to meet consumer needs. Ghost Kitchens are improving efficiencies and quality.
Our 2020 Q1 Foodservice Trends Report covers these topics and more.