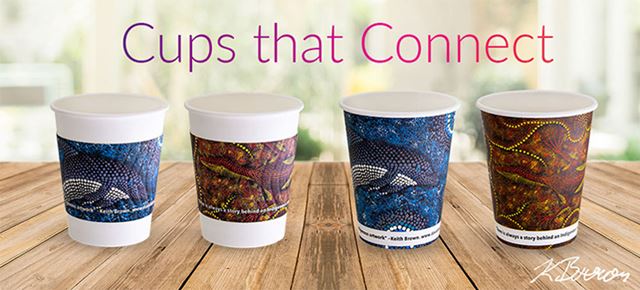 Huhtamaki today introduced a new range of Indigenous cups. The range was created in partnership with CorporateConnect.AB, who is committed to closing the gap in Indigenous disadvantage. Every purchase from this range supports Indigenous Australians via Supply Nation certified, CorporateConnect.AB.
"There is always a story behind an indigenous artwork"
– Keith Brown
The new cups feature artwork by artist Keith Brown. Keith is a Ngarabal man from northern New South Wales. Keith first started painting over 20 years ago, he learned to paint from his brother and he has also studied aboriginal art.