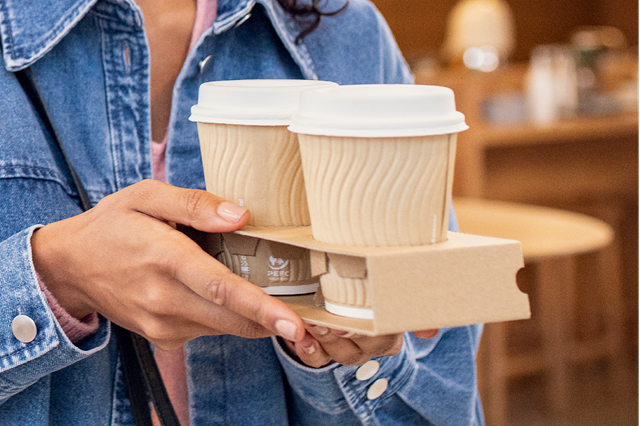 Future Smart Duo fiber lid
Renewable, recyclable, compostable and plastic free
Switch to fiber lids
We see it as our responsibility to provide the best fit-for-purpose packaging with minimal impact on the environment. Fiber lids are a sustainable innovation and present a responsible choice to serve drinks and an excellent alternative to plastic lids. Switching to fiber lids helps reduce the usage of plastics and while helping to serve beverages the same way as people are used to.
Versatile Duo Fiber lid
The unique design of the lid makes it suitable for enjoying either hot or cold beverages. The round sip hole allows for either sipping through or drinking with a straw. The Future Smart Duo fiber lids are optimised for a secure lid-fit with paper cups and are available in different sizes.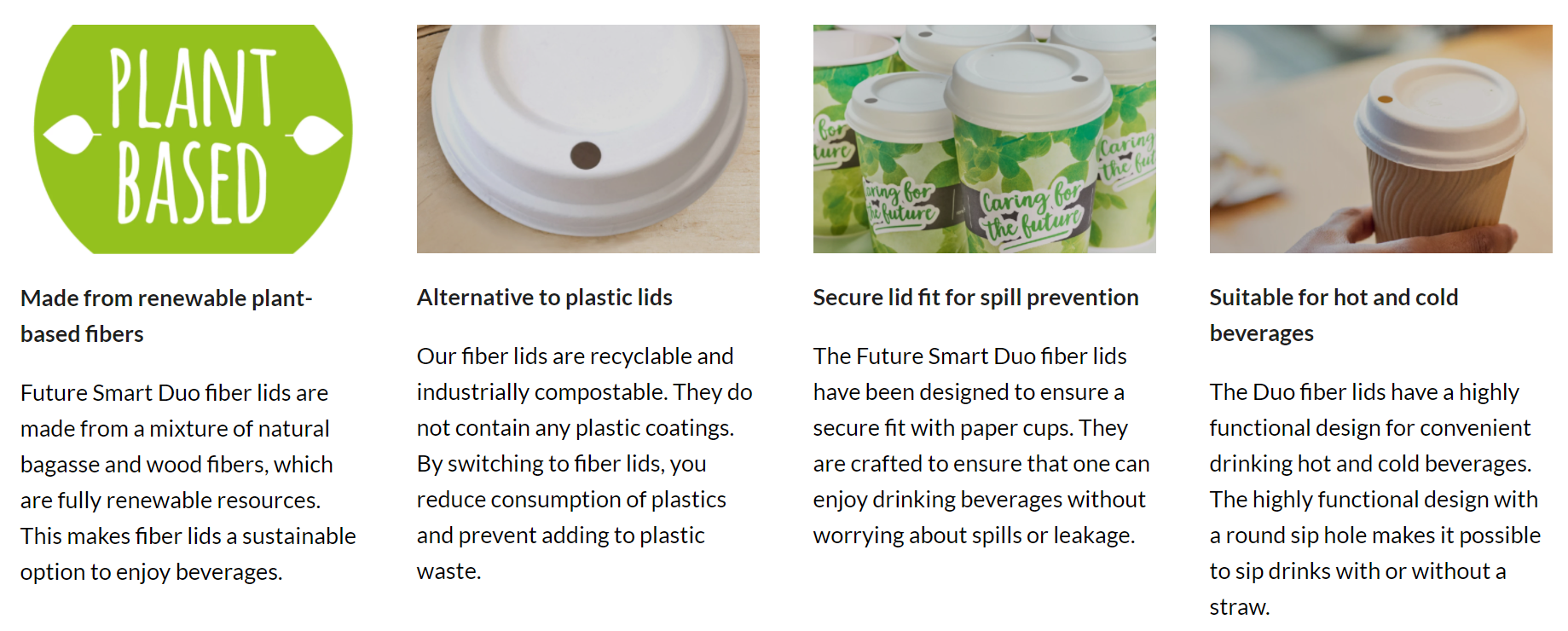 Award winning innovation
The Future Smart Duo lid has been recognized by customers for its excellent quality and industry associations for being a breakthrough innovation. The Fiber lids won the Product Innovation Award at Foodservice Packaging Awards (FPA) for front of house food packaging products. Make the switch today to Fiber lids and replace the plastic lids offered on to-go cups with a sustainable alternative that is made from renewable resources and is designed to fit just right.