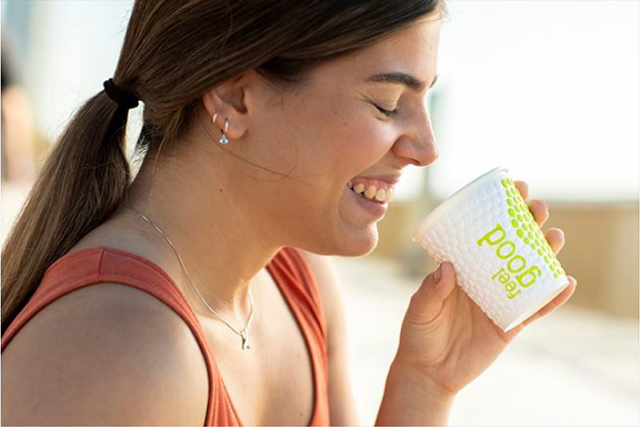 Uses 25% less material than most other smooth walled double and triple walled cups
Global specialist in food and drink packaging, Huhtamaki, has launched its new compostable Bioware Impresso Double Walled Hot Cup. Adding to Huhtamaki's existing Bioware compostable range, this new 'feel good' cup in a mixed sleeve of stunning white and green designs utilises the unique Impresso bubble emboss which provides enhanced insulation and a tactile touch for the holder.
The new cup is manufactured in the UK, which is clearly good for the environment and for the economy. It utilises sustainable 100% PEFC (Programme for the Endorsement of Forest Certification) paperboard with a plant based PLA coating on the inside. As with all of Huhtamaki's Impresso's double wall cups, the innovative design means that the cup actually uses up to 25% less material than most other smooth walled double and triple wall cups on the market – a game changer for environmentally conscious businesses to reduce the weight of their packaging without compromising on performance.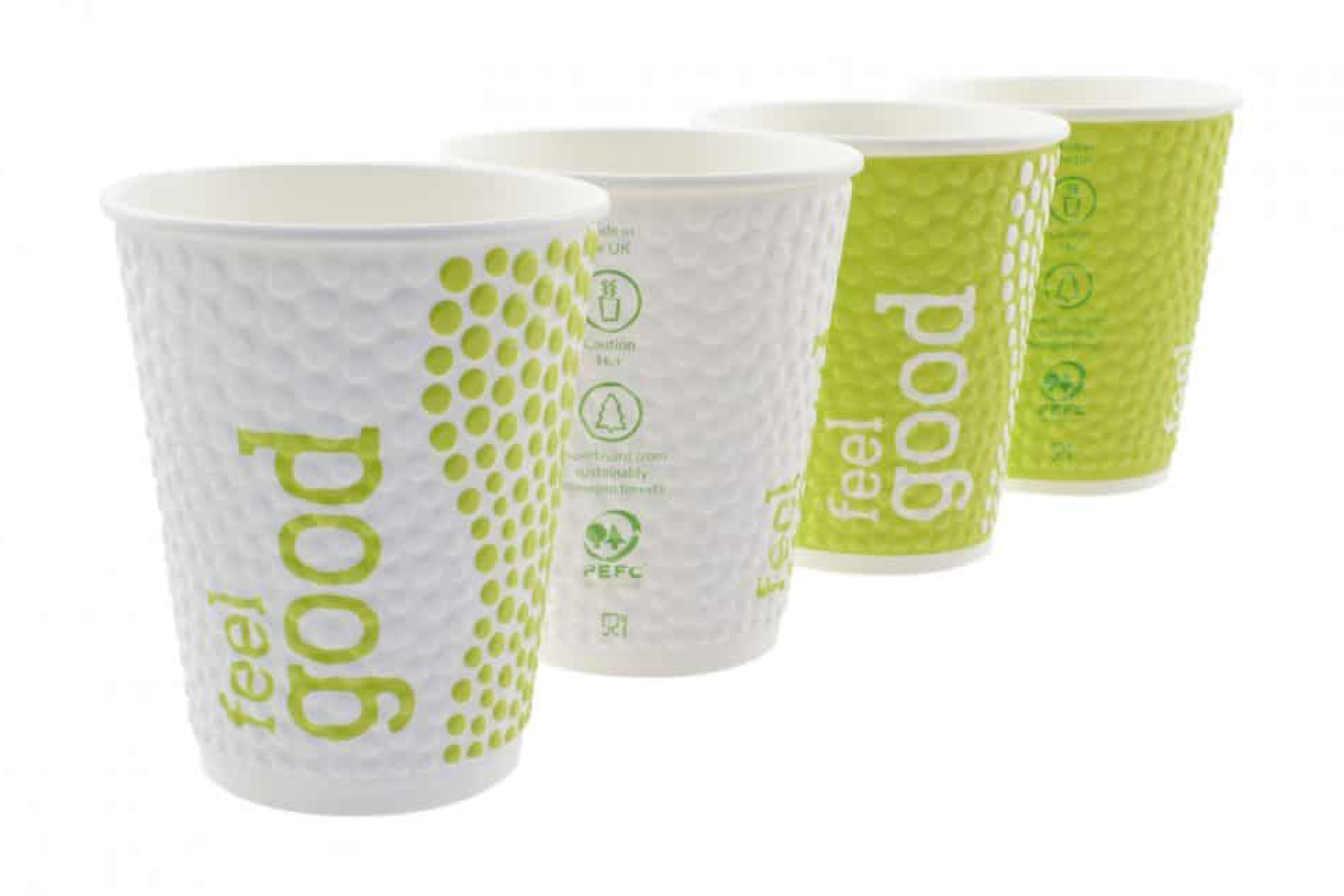 Becci Eplett, Marketing Manager at Huhtamaki UK explains the cups' unique benefits.
"We are experts in both cup design and manufacture, and our latest innovation, 'feel good' adds a compostable double wall cup to the range with our unique Impresso outer wrap that feels good to hold and provides enhanced insulation. The 'feel good' compostable Impresso has EN13432 certification which means that it is compostable in the UK at approved composting facilities."
For operators who want to offer customers a compostable cup in fresh, bright colours and who want to step away from the ubiquitous 'beige', the new 'feel good' Impresso is the perfect choice.
"We are dedicated to making every consumer experience enjoyable, consistent, and safe." Explains Becci, "In this competitive market, it's crucial for an operator to provide an excellent on the go experience. They must ensure that their hot drink reaches the customer in perfect condition, and excellent quality packaging is a necessity, it has to protect what's inside and allow the contents to be thoroughly enjoyed, so the customer has a brilliant experience. The hot drinks market is extremely competitive and customers are looking for environmentally sound choices and for those with access to industrial composting Huhtamaki's 'feel good' is the ideal solution. Our new 'feel good' Impresso cup offers the perfect solution for an operator to deliver an excellent drinking experience as well as a product that is made from PEFC paperboard, with a plant based PLA lining that is certified compostable.
By combining Huhtamaki's packaging knowledge and the renewable, recyclable and compostable material base that we utilise, we are able to cater to a variety of neds for environmentally optimal packaging, manufactured right here in the UK."
For more information on the new Bioware Compostable Impresso Double Wall Hot Cups from Huhtamaki please contact us on 02392 512434 or visit www.foodservice.huhtamaki.co.uk