Folding carton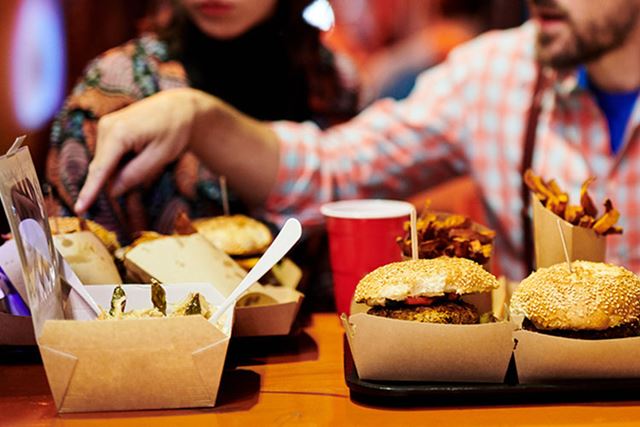 We offer a broad choice of folding carton packaging for salads, sandwiches, burgers and other types of snack and finger foods. We also manufacture a wide range of folding cartons for fast food restaurants, delivering packaging for some of the world's largest food service brands
Sandwich boxes
Enjoying sandwiches on the go or in premises of cafes and quick service restaurants is now made easier with our special sandwich boxes. Cariol sandwich cartons are a new kind of wrap around cartons that also function as an eating platter. Made from multilayer kraft folding board, Cariol has the amazing structural strength to protect the food inside.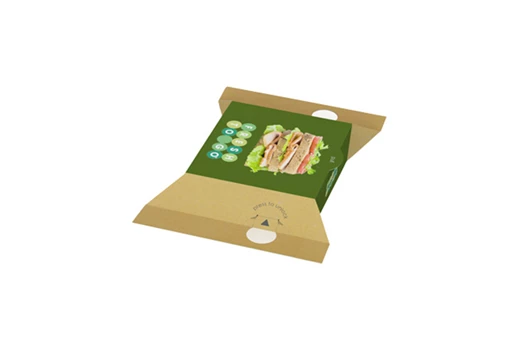 Folded carton snack trays
Streetside food kiosks and snack outlets specialise in serving a broad variety of quick eats that are a favourite with people who like to get out and about. Folded carton trays are a great option for serving such products, they are handy, sturdy and can carry a mixture of snacks, sauces and dips.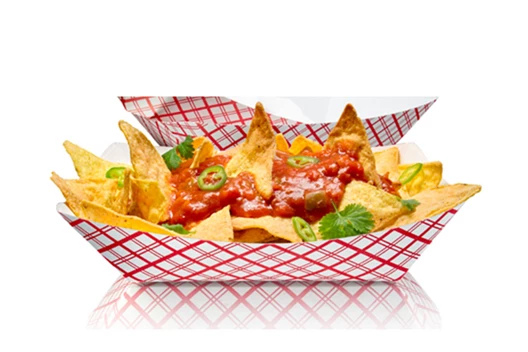 Folded carton clamshells
Folded carton clamshells are a great takeaway solution for burgers, grilled sandwiches, hot dogs and other food that can either be eaten on the go or taken home to enjoy at ease. Our clamshells keep the food warm, tasty and safe with quality and rigid structure.