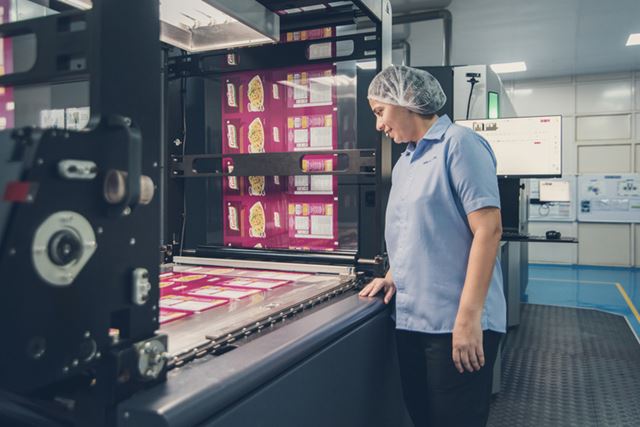 One hundred years of global existence in the packaging industry emphasizes experience, expertise and excellence. Our purpose has endured the same to focus on today while taking responsibility for tomorrow. With a strong Nordic heritage, we operate in 36 countries and 81 sites worldwide with nearly 19,000 employees.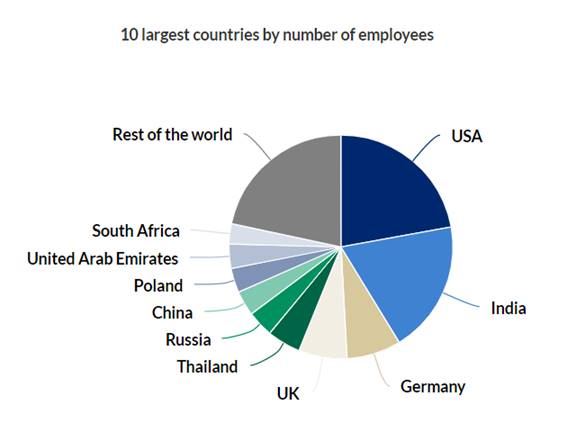 Corporate culture is the foundation of any company, and at Huhtamaki, we are grounded in our values:
Care
We care for each other, our customers, partners and communities. We care for the future of our planet, embedding sustainability in everything we do.
Dare
We dare to innovate, grow and have an impact. We are a diverse and entrepreneurial team seeking new opportunities with our customers.
Deliver
We commit and deliver solutions to our customers, with integrity and as a team. We are ambitious and strive for high performance.
We Care for our communities, customers, partners and each other across the globe. We also care for our planet's future, ensuring sustainability and encouraging high ethical, sustainable disciplines in all we do. We Dare to innovate, thrive and have an impact on making a difference in the world. We commit and Deliver solutions to our customers with integrity and as a team.
Huhtamaki India, with its strong Indian roots, is an integral part of the Huhtamaki story. We invest in the future – in technology and innovation, in people and the environment. We have several state-of-the-art manufacturing units spread across the country to optimize supply chain support across India for our customers. We are committed to Quality Management, Hygiene and Safety programmes that ensure sustained progress in meeting rigorous global manufacturing excellence standards. We were the first company in India to possess three international Quality certifications – ISO-9001:2000; BRC-IoP and HACCP. All our major plants are certified to ISO 14001: 2015 Environment Management System (EMS) & ISO 18001: 2007 Occupational Health and Safety Assessment Series (OHSAS). Silvassa, Hyderabad and Khopoli plants hold a US FDA DMF certification, required by our pharma customers.
Huhtamaki places a high emphasis on social and environmental consciousness. Through our sustainable packaging solutions, we protect food, people and the planet, enabling wellbeing and convenience for people around the world.
We are committed to sustainability globally and locally:
Blueloop Technology: A collaborative platform for making flexible packaging circular; operating with customers and partners to develop the knowledge and solutions to accelerate the adoption and scaling of circular flexible packaging, shaping the future. Driving the move from a linear economy to a circular economy, this platform is a way to speed up innovation and raise awareness while supporting companies in reaching sustainability targets.
WasteAid: Partnering with WasteAid for pilot projects to provide education and training on waste management and circular systems. A donation of €0.9 million is supporting a 2-year program in India, Vietnam and South Africa.
Food System 6: Funding support of €1 million was provided in running a start-up accelerator program to support the development of 8 early-stage circular economy innovations. The aim was to help ideate innovative solutions in various areas, including surplus & waste management, agtech, upcycling, sustainable packaging & materials.
Mithi River Project, India: Huhtamaki donated €600,000 to fund a project that aims to clean and revive the dying Mithi River in Mumbai and stop the flow of plastic waste from it into the Indian Ocean. This project is run by a global partnership between the United Nations Technology Innovation Labs (UNTIL), VTT Technical Research Centre of Finland, RiverRecycle and Earth5R.
Solar Panels, India: Huhtamaki is delivering Renewable Energy by installing Rooftop Solar Panels to power our plants in Guwahati, Daman and Silvassa in India.
Along with these, we support the UN Global Compact and the UN Sustainable Development Goals. Our 2030 sustainability agenda initiates our goals, including becoming carbon neutral in our operations and for 100% of our products to be designed to be recyclable, compostable, or reusable.
Our ambition is to be the first choice in sustainable packaging solutions, globally. We strive to earn this position every day with our innovative products that ensure hygiene and safety. We believe in protecting food, people and the planet and enabling wellbeing and convenience for people around the world.