In 2014, the Indian government mandated that all companies invest 2% of their profits in Corporate Social Responsibility (CSR) with the focus on education, health, gender equality and women & child development, social and environment projects. With Huhtamaki India, sustainability and CSR are not mere buzz words, but are at the heart of our business just as we are part of the communities in which our manufacturing plants are located.
Each day Huhtamaki lives our Values of Care, Dare and Deliver. We Care for each other, our customers, partners and communities. We care for the future of our planet embedding sustainability and driving high ethical sustainable practices in all we do. We Dare to innovate, grow and have an impact. We commit and Deliver solutions to our customers, with integrity and as a team. We create innovative and sustainable packaging as we have done for many clients worldwide. Many are award winning packaging.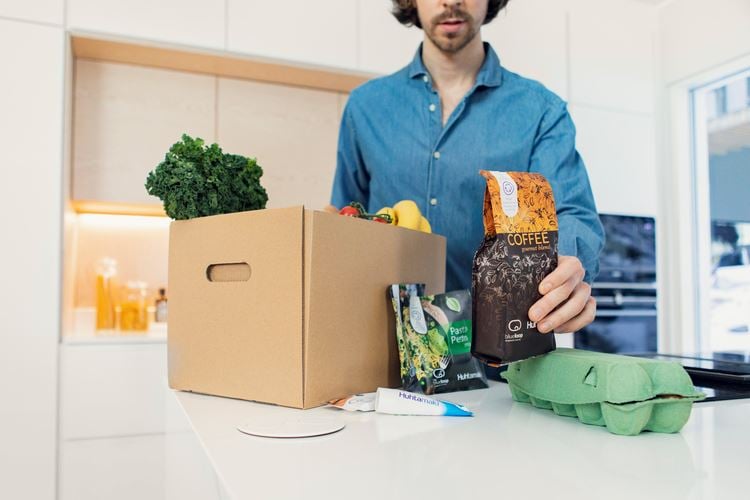 100 years of history and a strong Nordic heritage we breathe our values in each and every geography in which we are located and India is no exception. Huhtamaki India has been around for 80+ years and is part of Huhtamaki Oyj, a 100-year old, NASDAQ (Helsinki)-listed, global specialist in food packaging, headquartered in Espoo, Finland and operating in 36 countries and 81 sites around the world delivering smart next generation packaging.
Huhtamaki places a high emphasis on our social and environment consciousness. Through our sustainable packaging solutions, we protect food, people and the planet, enabling wellbeing and convenience for people around the world. Our sustainable packaging solutions are exemplified in our Blue Loop technology platform. We support the UN Global Compact and the UN Sustainable Development Goals. Our 2030 sustainability ambition sets out our goals including to become carbon neutral in our operations and for 100% of our products to be designed to be recyclable, compostable or reusable.
We work on both a global and local scale in our sustainability projects:
Blueloop Technology: A collaborative platform for making flexible packaging circular; working with customers and partners to develop the knowledge and solutions to accelerate the adoption and scaling of circular flexible packaging, shaping the future.
WasteAid and Huhtamaki Oyj: Partnering with WasteAid for pilot projects to provide education and training on waste management and circular systems. A donation of €0.9 million has been invested in a 2-year program in India, Vietnam and South Africa.
Start-up Program and Huhtamaki Oyj: Funding of €1 million was invested to run this start-up program to support the development of 8 early-stage circular economy innovations. The aim was to help ideate innovative solutions in a variety of areas including surplus & waste management, agtech, upcycling, sustainable packaging & materials.
Mithi River Project, India: Huhtamaki donated €600,000 to fund a project that aims to clean and revive the dying Mithi River in Mumbai and stop the flow of plastic waste from it into the Indian Ocean. This project is run by a global partnership between the United Nations Technology Innovation Labs (UNTIL), VTT Technical Research Centre of Finland, RiverRecycle and Earth5R.
Solar Panels, India: Huhtamaki has improved sustainability and promotes Renewable Energy, by installing Rooftop Solar Panels to power our plants in Guwahati, Daman and Silvassa in India.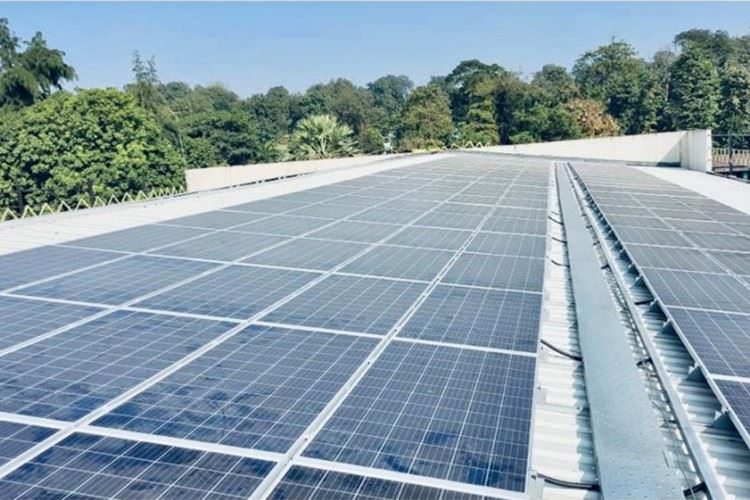 Today our customers, consumers, communities and the planet need our sustainable packaging solutions more than ever before. This gives us a profound responsibility as a business: to protect food, people and the planet.