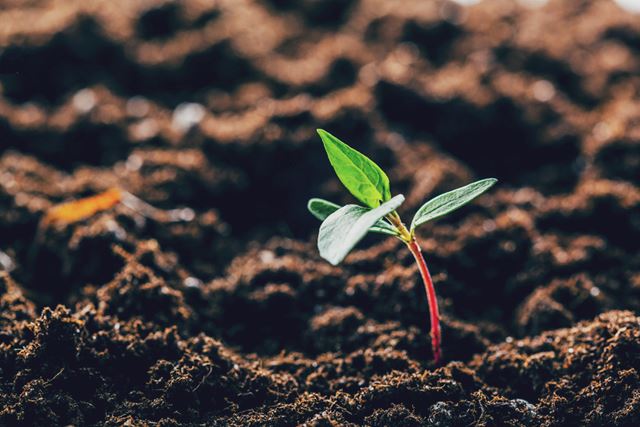 One of the largest contributors to greenhouse gases (GHG) emitted by human activities, as noted by the United States Environmental Protection Agency (EPA) is Carbon Dioxide, which accounts for 76% of those emissions.i The EPA also reveals that, when broken down by economic activity, Electricity and Heat Production were responsible for 25% of global GHG emissions, and Agriculture, Forestry, and Other Land Use 24% .ii
The Earth has finite resources, and their protection is gaining ever greater importance, with countries across the globe introducing policies and activities to protect natural capital. For example, India has introduced policies to meet the sustainability targets set out by the United Nations and Paris Agreement iii, iv and is encouraging companies to apply sustainable practices and invest in renewable energy.
Huhtamaki and sustainable packaging solutions
As a responsible business, Huhtamaki has embarked upon an ambitious sustainability agenda. Our ambition is to be the first choice in sustainable packaging solutions enabling wellbeing and convenience for people around the world. To address the challenges of climate change, we are focused on achieving carbon neutral production and science-based emission targets by 2030. Our objective is to have 100% of our products to be recyclable, compostable, or re-usable.
Huhtamaki India is committed to protecting food, people and the planet. We believe that food packaging can have a positive impact and that we can make a difference in the food system value chain. We aim to minimize the negative impacts of our operations and products on the environment while maximizing the positive impact on our stakeholders, consumers and society.
Sustainability is the key differentiator and is embedded in everything we do. For us, sustainability means considering the impact we have – both positive and negative – throughout the value chain, in terms of the environment, social responsibility and governance. Our work in the Packaging for Good program, launched in 2018, has been the founding block for our 2030 sustainability ambition.
Our sustainability focus is in line with the ten principles of the UN Global Compact initiative, which covers the areas of human rights, labor, environment and anti-corruption. The UN Sustainable Development Goals (SDG) set out a holistic approach and areas of focus. We recognize their value in ensuring a sustainable, resilient and inclusive future in which no one is left behind. We have outlined key actions which can be implemented directly to make a difference and drive change.
Huhtamaki India continues to invest in the future in technology & innovation, in people, and in the environment. For example, to promote the use of Renewable Energy, we have installed Rooftop Solar Panels to power our plants in four locations in India – Guwahati, Daman, Silvassa and Taloja.
With Blueloop sustainability, we are shaping the future of flexible packaging. We are making every effort towards the betterment of the environment. Huhtamaki's Blueloop is a collaborative platform for making flexible packaging circular. Together, we work with our customers and partners to develop the knowledge and solutions to accelerate the adoption and scaling of circular flexible packaging, shaping the future.
Huhtamaki has partnered with an international charity WasteAid to deliver projects to provide education and training on waste management and circular systems. These support the development of local circular economy networks (CEN) of key stakeholders and local entrepreneurs in each hub, driving climate change. As part of the circular economy network (CEN) initiative, Huhtamaki and WasteAid initiated the first start-up project – the riverbank clean-up of the River Brahmaputra in Guwahati, Assam.
In Mumbai, the Mithi River Project aims at cleaning up this clogged river to stop the flow of plastic waste into the Indian Ocean.
At Huhtamaki India, we abide by the various initiatives, and regulations initiated by the Government of India from time to time towards a cleaner and healthier environment. For example, as part of the Swachh Bharat Abhiyan or Clean India Mission to provide sanitation and clean disposal of waste, we have built toilets in areas surrounding some of our manufacturing plants.
Sources
[i] https://www.epa.gov/ghgemissions/global-greenhouse-gas-emissions-data
[ii] https://www.epa.gov/ghgemissions/global-greenhouse-gas-emissions-data
[iii] https://www.nrdc.org/stories/paris-climate-agreement-everything-you-need-know
[iv] https://in.one.un.org/page/sustainable-development-goals/