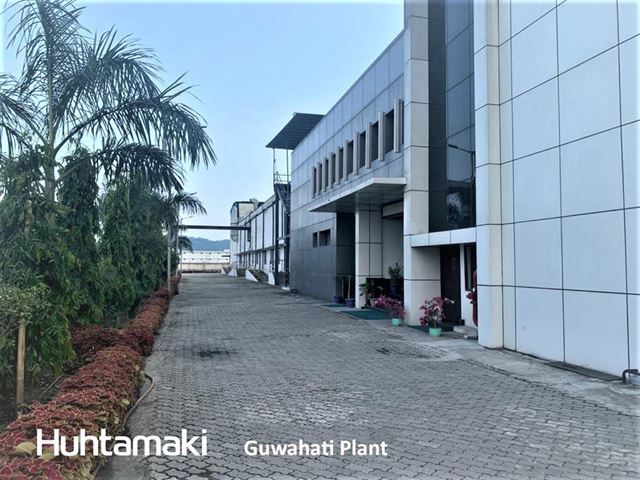 At Huhtamaki, we believe in 'protecting food, people and the planet.' This includes taking care of our water resources.
As part of the circular economy network (CEN) initiative, Huhtamaki and international charity organization, WasteAid initiated the first start-up project – the riverbank clean-up of the River Brahmaputra in Guwahati, Assam. The CEN initiative focusses on educating local communities via a cloud-based learning platform, networking events, training programmes and seeks to inspire sustainable solutions through local innovation competitions. This two-year program is part of Huhtamaki's sustainability agenda.
Huhtamaki Guwahati Hub
In March 2021, employees from Huhtamaki Guwahati hub; non-profit JCI Guwahati Pathfinders, college students, volunteers, and partners, helped to clear waste that would have ended up in the River. This waste was methodically segregated and sent to be recycled into usable items. The Program also held training sessions educating on understanding the difference between recyclable and non-recyclable plastic, and how to recognize and purchase plastic that can be recycled.
Mr. Subhas Mitra, Plant Operations Manager, Guwahati, while appreciating the work done, also commented, "The focus on recycling can help the country in numerous ways that include combating air and water pollution, creating jobs and boosting the economy, and importantly, helping to protect our rivers."
Partners to the Clean-up
WasteAid partnered with Midway Journey, a grassroot level organization working in Guwahati on river clean-up and segregation of waste collection.
There was also an E-waste collection point. This was channelled to an authorized recycling facility by our partner, Northeast Waste Collective.
Pampearth promoted the use of alternatives to plastic products and displayed eco-friendly products made of wood and bamboo (toothbrush, reusable straw, pens, etc.)
COVID-19 protocols and safety protocols were followed.