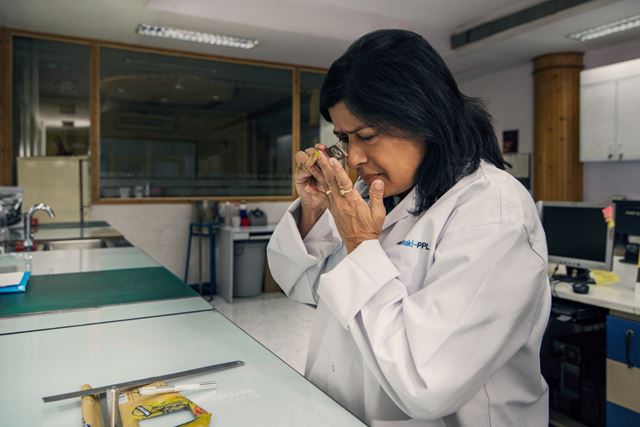 With over 80 years of history, Huhtamaki India is a leading provider of primary consumer flexible packaging and labelling.We think globally and act locally to serve dynamic market needs with sustainable, innovative & reliable packaging solutions. We continue to invest in the future while focusing on people-centricity, quality management, and living by our core values.
Quality is a principal focus for Huhtamaki India.With state-of-the-art manufacturing factories and support offices spread across India, we provide the quality, hygiene and safety standards that meet stringent global benchmarks for manufacturing excellence.
Huhtamaki India was the first company in India to hold three international quality certifications – ISO-9001:2000; BRC- Packaging and HACCP. Our plants are certified to ISO 14001: 2015 Environment Management System (EMS) & ISO 18001: 2007 Occupational Health and Safety Assessment Series (OHSAS). Silvassa, Hyderabad and Khopoli plants hold a US FDA DMF certification, required by our pharma customers. We represent India's packaging industry on ISO's global technical platform in the field of Plastics and Environment in 2018 and 2019.
Quality Systems Management at Huhtamaki India:
All our major plants are certified for BRC Packaging, ISO 9001-2015, ISO 14001: 2015 & OHSAS 18001: 2007/ISO 45001:2018
ISO 9001: 2015 – Provides the foundation for a systems approach to manufacturing excellence.
BRC Packaging: Delivers customer and end-consumer confidence on the highest levels of hygiene and product safety.
EMS & Safety Management System: Our EMS (Environment Management System) & Safety Management System certifications ensure the highest level of environment & occupational health safety compliances.
FSC™: Our FSC (Forest Stewardship Council Certification™) certifications cover wood-fiber-based products, including paper.
Halal: Our Halal certifications demonstrate our commitment to meet country-specific / customer-specific requirements.
Responsible sourcing: Our plants are SEDEX compliant.
US DMF certification: Our Silvassa, Hyderabad and Khopoli plants hold this certification to meet our pharma customer's requirements.
Huhtamaki India is committed to producing safe and sustainable packaging solutions for our consumers in the wider society.