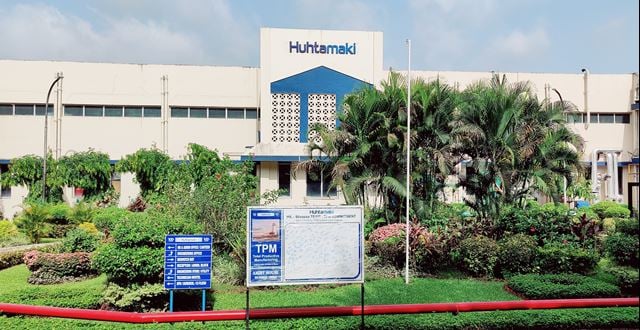 With 100 years of history and a strong Nordic heritage, Huhtamaki is headquartered in Finland and operates in 36 countries at 81 sites, delivering innovative next-generation food packaging.
A signatory of the UN's Global Compact and a supporter of its Sustainable Development Goals, Huhtamaki's 2030 sustainability agenda focuses on achieving the recyclability, compostability or reusability of its products, the management of resources, the use of environmentally-friendly green energy, and achieving carbon neutral production.
Huhtamaki India itself has a proud history of over 80 years and today actively demonstrates how the company is delivering on its purpose of protecting food, people and the planet. Its sustainability activities are visibly seen in how we run our operations, from our development of Blueloop technology, to how we support the communities in which we operate. All reflect the company's values of Care, Dare and Deliver.
In 2014, Huhtamaki India initiated various social activities to support the local community. Around the same time, the Indian Government mandated all companies to invest 2% of their profits in Corporate Social Responsibility (CSR) programs, which should focus on education, health, gender equality and women & child development, social and environmental projects. Demonstrable examples of our commitments can be seen around our Silvassa factory, which has an enviable track record for its safety, quality and customer service. It has taken up many CSR projects in making provisions like modern and improved training, facilities, education, healthcare, etc., to the underprivileged in and around the locality.
Huhtamaki India's Silvassa Plant began its manufacturing operations in 1996, producing flexible packaging. Almost a quarter of a century later, through the dedication of its people and the application of technology to deliver high quality packaging products, its food manufacturing customers now range from the largest brand-owners to start-up operations.
Since 2014, the Silvassa factory has contributed significantly towards improving the conditions in specific communities through direct engagement or in cooperation with governmental and NGO entities.
Staff at the factory have worked with nearby technical colleges on programs to support apprenticeships and training to build students' capabilities.
Playground equipment, bicycles, sanitary systems, construction of toilets for houses near the plant, digital classrooms, science labs, drinking water systems have been supplied at grassroots levels.
Borewells and handpumps and a Health & Wellness Centre have been supported to ensure basic needs are met.
Two "Aanganwadi" child care centres have been turned into "Nand Ghar", which are an extension of the existing Aanganwadi initiative to provide a better environment to the children of India under the "Integrated Child Development Scheme" to modernize infrastructure and support the present status of Anganwadi.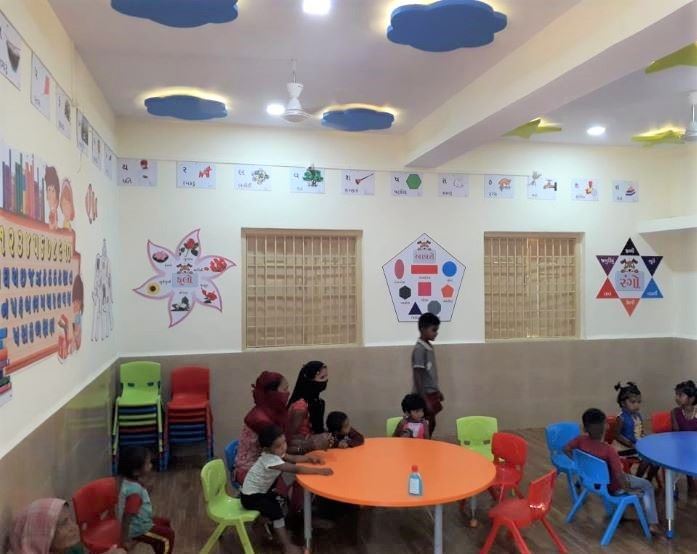 In 2021, Silvassa Plant has a vision to install Solar LED Street lights for people's safety and convenience. Along with Sanitation System and nutrition ration kits, we are assisting the Government fight against the pandemic. We continue to distribute hand sanitizers, face shields and masks and plan to support the Government by building a community healthcare centre .The factory has provided PPE kits to frontline healthcare workers and contributed to the Disaster Management Authority.
"Silvassa may be a 25-year old plant, but it is not just a manufacturing unit, it is a Packaging Institute where most of the Huhtamaki India's senior people and expert teams have been coached. Our goal is customer satisfaction while embedding sustainability and innovation across our operations", says Mr. Ajay Tayde, Senior Operations Manager at Silvassa. "We believe in protecting food, people and the planet" and we realise this vision in actuality, by taking small steps in the ecosystem around us.